Young And The Restless Comings And Goings: Big Returns And Shocking Exits – New Characters Debut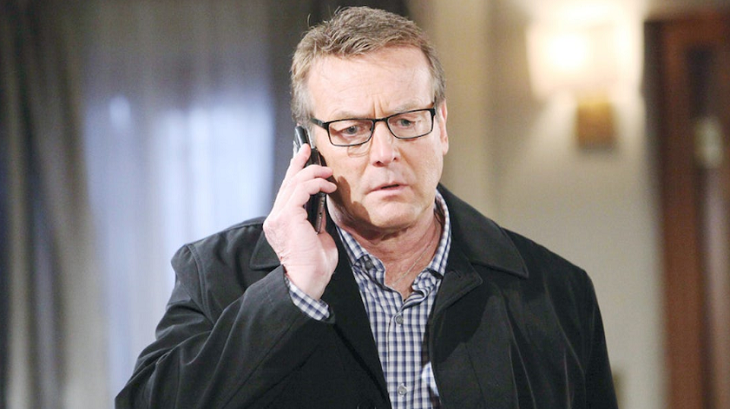 The Young and the Restless (Y&R) spoilers tease that the CBS soap opera will showcase big returns, shocking exits, and a slew of new characters. It should bring more excitement back to the soapy series. Here's the casting news you need to know.
Thad Luckinbill will reprise his role of J.T. Hellstrom. In a shocking development, J.T. will return after the Cover-up Crew receives a guilty verdict. It seems likely he will return, the women will be set free, and he will be hauled off to jail.
Doug Davidson will finally make his way back to show as Paul Williams. Apparently, the soap star said they will not explain his absence at all. He will appear on Monday, March 25.
Young And The Restless Spoilers – Alice Hunter's Last Air Date Not Known
Alice Hunter will exit as Kerry Johnson. She will not be killed off, so it is possible she could return. However, she will burn the Abbotts in some way. Her exit story is still not known. Y&R has not published her last air date.
Brytni Sapry will debut as Elena Dawson on Tuesday, March 26. Not much information is known about her role other than it is a contract role. The actress recently exited her GH role as Valerie Spencer.
In April, Y&R plans to honor Kristoff St. John with a storyline to honor his legacy on the show and retire the role of Neil Winters. They have not revealed how they will write Neil out yet. More news should come out in the next few weeks about the storyline.
Young And The Restless Spoilers – Both Traci And Ashley Set To Return
The Young and the Restless issued a casting call for an African-American man for the role of Jeff. It sounds like this could be a contract role.
Eileen Davidson and Beth Maitland will return as Ashley and Traci Abbott. They both will only appear in a few episodes, beginning on Friday, March 29.
Young And The Restless Spoilers: Christine Questions Rey's Motives – Will He Lose His Job? https://t.co/lVlwJjUHG5 pic.twitter.com/y62Z0hH9I9

— SOS/CTS/HH (@SoapOperaSpy) March 14, 2019
Of course, Y&R is still looking for the perfect Adam Newman. There is no word on when he would debut. If they bring him back as they have in years past, it would probably be in November for sweeps.
Don't forget to come back later for more The Young and the Restless (Y&R) spoilers, news, and casting updates!
Read more Celebrating the Soaps news, spoilers, and gossip on our The Young & The Restless homepage