Young And The Restless Spoilers: A Kiss Is Not "Just A Kiss" When Nick Finds Out About Sally & Adam
Young and the Restless (Y&R) spoilers hint trouble is on the horizon for Nally fans. Nick Newman (Joshua Morrow) and Sally Spectra (Courtney Hope) have gone through many ups and downs during their young romance; however, now that the drama dust has settled, the two may be headed for disaster.
They got through Sally and Adam Newman's (Mark Grossman) one-night stand; finding out her baby was Adam's and not Nick's; they dealt with Nick not being there for her, during the loss of her newborn; however, can they get past a drunken kiss?
The Young And The Restless Spoilers – The Kiss Heard Around The World
Y&R spoilers suggest that fans were beside themselves during a recent episode when Sally and Adam shared a kiss.
Nick's out of town on business, and Sally accepted Adam's invitation for a "friendly" dinner, where a little alcohol was involved.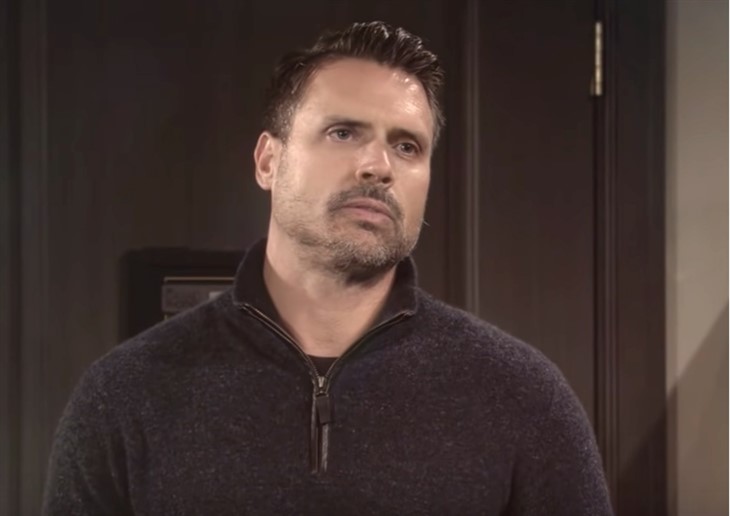 The two chatted like old exes friends and Adam walked her to her hotel room door. He swooped in for the kiss, and she didn't stop him right away. They both pulled back and agreed that this moment should never be talked about, again.
They were a little tipsy, but not exactly "drunk". While both Adam and Sally will try and keep this under cover, the truth always has a way of resurfacing in the land of Genoa City.
Y&R Spoilers – The Beginning Of The End For Nally
Nick's recent comment that karma may have gotten the better of Adam rubbed Sally the wrong way.
After all, it was almost implied that all the terrible things that have happened to Adam recently were deserved; with one of those "awful" things mentioned was losing his baby, which also happened to be Sally's baby.
Nick likely didn't mean what he said, and it came off as making him look horrible; however, it was clear the redhead didn't agree with him and called him out on it, right away.
READ THIS: Find out what happens next on The Young and The Restless.
This seemed to signal the beginning of the end for Nally. This kiss shared by Ally will weigh in on the couple's demise, but what will be the straw that breaks the camel's back?
Likely when Nick finds out about the lip lock and how she lied. Her one-night stand with Adam was one thing, the two weren't exclusive at the time; however, kissing Nick's nemesis and trying to hide it will tear this relationship to shreds.
Are you #TeamAlly or #TeamNally? Share your thoughts below.
Watch the popular CBS soap daily to see what happens next and visit this site regularly for the best Young and the Restless updates, spoilers, and news.
For more about what's happening on your favorite soaps and more ways to connect with us, join the conversation on our Facebook Page, check out our Twitter feed, look for an update on our Instagram, follow us on Threads , Always stay up-to-date with us on Google News, or drop us an e-mail HERE! See you there!