Wheel Of Fortune: Pat Sajak Admits Show Doesn't Need Him
Wheel of Fortune host Pat Sajak admitted that the show doesn't need him. It all started when a contestant took over the show for him. Keep on reading for the latest details.
Wheel Of Fortune: Contestant Lets Loose During Bonus Round
Wheel of Fortune premiered this week. Pat Sajak and Vanna White were back at their rightful positions.
During the bonus round, things went chaotic. Sajak admitted that the show didn't need him at this point. He feels that anybody could host the game show.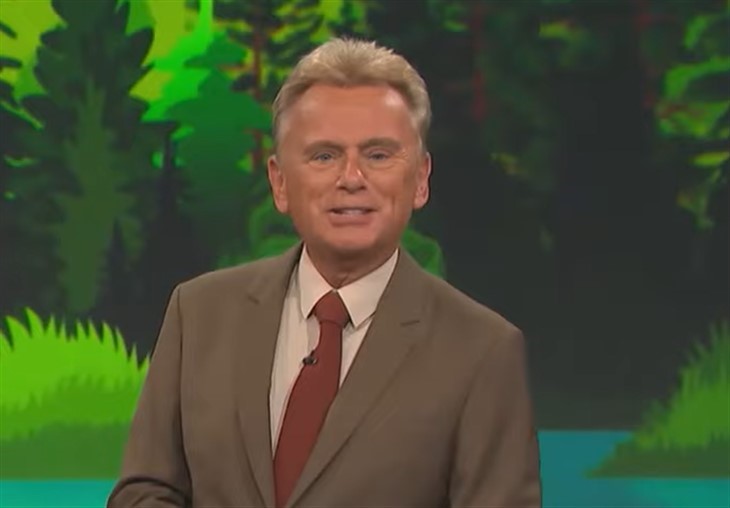 On Wednesday's episode, contestant Laryn screamed, scaring Sajak. He almost jumped out of his skin. He opened the gold envelope to reveal the prize that she missed out on.
Laryn couldn't figure out the puzzle under the category, "What Are You Doing?" The puzzle revealed itself to be "Obtaining My Goals."
She kept talking while Sajak tried to share the prize she missed. She screamed when he opened the envelope.
Sajak jumped and the envelope leaped in the air. Laryn kept speaking over Sajak when the prize was revealed. He said, "I'm talking now!"
Sajak noted that Laryn was acting "out of control." She was "yelling at the wheel." She admitted that she was "enjoying myself." That all changed when she made it through the bonus round with $24,000. Laryn talked so much that Sajak volunteered to quit on the spot.
"There's really no need for a host on this show," Pat Sajak admitted to the Wheel of Fortune viewers at home. "Just let them do it."
He unveiled the envelope, which showed a new VW. Laryn screamed once again. She told him that she would be fine. She just has to get over this embarrassing moment.
Is Pat Sajak Okay?
Wheel of Fortune fans expressed their concerns about Pat Sajak. They took to X, formerly known as Twitter, during the episode. Some of them wondered how he got through that cringy moment. One fan posted: "Are you alright, Pat?"
Another wrote: "This would be great on America's Funniest Home Videos." Other fans admitted that they would love to see Laryn become the new host of America's Game Show. One user wrote: "We're gonna miss you, Pat!"
Season 41 of Wheel of Fortune is Pat Sajak's last season. Back in June, he announced on social media that his time was coming to an end.
Sajak will continue to host into 2024 until his replacement Ryan Seacrest steps up to the plate.
What are your thoughts on premiere week? Do you think anyone can do Sajak's job? Sound off below in the comment section.