Young And The Restless Spoilers: Could A Romance Be Brewing Between Adam Newman & Phyllis Summers?
Young and the Restless (Y&R) spoilers hint that Adam Newman (Mark Grossman) may be the hero Phyllis Summers (Michelle Stafford) is looking for to help her with her current predicament. She's desperately trying to get out from under Tucker McCall's (Trevor St. John) thumb, and Mr. Newman could offer the assist.
These two have plotted many a scheme together in the past. Could they end up finding romance this time around?
The Young And The Restless Spoilers – There's Always Been Sparks There
Adam and Phyllis have never hooked up. They've schemed together, been pseudo-friends, and mortal enemies.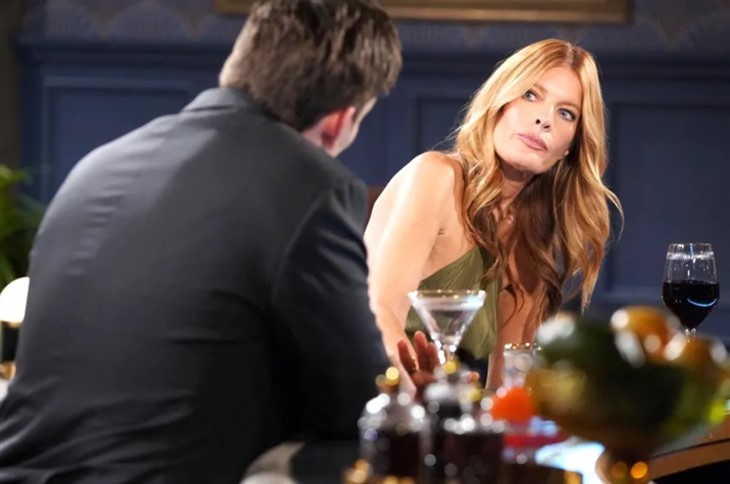 At the end of the day, it would be interesting to see Red and the black sheep Newman brother dive into a romance. They match wits and go toe-to-toe with insults.
They also have an underlying respect for each other and an underlying hate-on. Moreover, there is a certain chemistry between the two.
As Adam and Red have danced around storylines over the years, it's interesting that they never have even had so much as a kiss or one-night stand. Could this new arc steer them in that direction?
Y&R Spoilers – Phyllis Has A Unique 'Fun Fact'
Phyllis is one of Nick Newman's (Joshua Morrow) great loves and the mother to one of his children. The unique thing about Red is she is one of the rarest females in Genoa City who hasn't been with both Newman brothers.
From Chelsea Lawson (Melissa Claire Egan) to Sage Newman (Kelly Sullivan), of course, Sharon Rosales (Sharon Case), and more recently, Sally Spectra (Courtney Hope); being with one Newman bro almost certainly means a GC female lead will end up with the other at some point.
Still, Phyllis has been the exception to this rule for many years. Could this all change by the time summer ends? If Red and Adam land on the same page and work closely together, anything is possible!
Is the soap setting fans up for a Phyllis and Adam romance? Chime in on this storyline, below.
Watch the popular CBS soap daily to see what happens next and visit this site often for the best Young and the Restless news, updates, and spoilers.