Young And The Restless Spoilers: Devon & Lily's New Mystery May Bring A Familiar Face To GC
Young and the Restless (Y&R) spoilers suggest some major drama for Lily Winters (Christel Khalil) and Devon Hamilton-Winters (Bryton James). Victor Newman (Eric Braeden) recently sold his stake in Chancellor-Winters, which shocked both of them.
comes as a bigger surprise is that the Moustache is being facetious about who he sold his stocks to. Fans don't know exactly who it is, but they do know that it's someone that Lily knows.
The Young And The Restless Spoilers – Time To Get On The Horn With Jill Abbott!
Y&R spoilers for the week of September 25th note that Lily and Devon will video chat with Jill Abbott (Jess Walton) to get to the bottom of things. Actor Bryton James recently talked to Soap Opera Digest (SOD) about the scene.
He notes Victor's move is so shocking because he bought into the company originally to give them capital, but mostly, to help bring Lily and Devon together when they were fighting. The fact that he's not telling them who bought the stake is causing "red flags"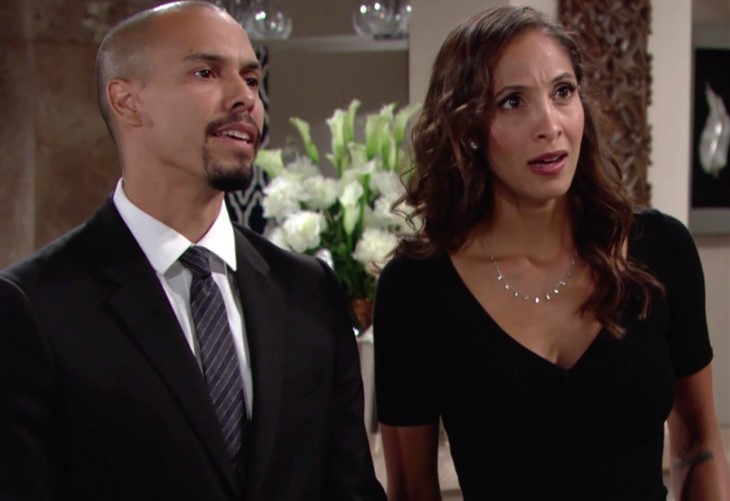 During the discussion, the trio worry about the "agenda" this new stakeholder has. Bryton notes that he believes Victor is not only a friend but also considers him a mentor.
Devon hates to think Victor would do anything to jeopardize the success of the company. Still, Jill, Lily, and Devon can't help but worry that Newman sold his stake in Chancellor-Winters to Tucker McCall (Trevor St. John).
While Lily tried to get some intel on who Victor sold those stocks to, she couldn't get The Moustache to spill. Added teasers hint that Jill will try to get some information, too, but he likely won't budge.
Y&R Spoilers – Mamie Johnson Is Set To Return
Y&R's weekly preview video for the week of September 25th shows Mamie Johnson (Veronica Redd) in the Abbott mansion living room, talking to Jack Abbott (Peter Bergman) and Traci Abbott (Beth Maitland).
She notes during the preview that she is not only in Genoa City for personal reasons, but business matters, too.
Could Mamie be the secret shareholder? She did have quite the confrontation with Jill during GC's bicentennial party back in March of this year, and let it be known that she's acquired wealth over the years.
While she had very little interaction with Lily and Devon during the gala, Mamie also happens to be their great-aunt. Could she be back in town to bond with her family, and also re-ignite her feud with Jill?
Are you excited about Mamie's return? Could she have bought those shares from Victor? Share your thoughts below.
Watch the popular CBS soap daily to see what happens next and visit this site regularly for the best Young and the Restless updates, spoilers, and news.