Young And The Restless Spoilers: Teriah's Heartbreak, Aria's Bio Dad Enters The Picture
Y&R spoilers state that Tessa Porter (Cait Fairbanks) and Mariah Copeland (Camryn Grimes) will continue to enjoy motherhood in the weeks ahead, as they bond with baby Aria Porter-Copeland (Maddie and Millie Ingle). These women are enjoying their time as new moms; however, as fans know too well, nothing stays "good" for long in the land of Genoa City.
As the baby's adoption primarily occurred off-screen, this could open the door for a massive storyline. A lot was said about Aria's biological mom, but what about the baby's bio dad? Could he enter the picture?
The Young And The Restless Spoilers – Aria Porter-Copeland's Bio Dad May Not Have Known About Her
While real-life adoptions are as thorough as can be, this is the land of soaps. What if Aria's bio dad did not know about the baby or pregnancy? Perhaps the bio mom listed another dad on the adoption papers so that Aria's adoption could go through easily and quickly.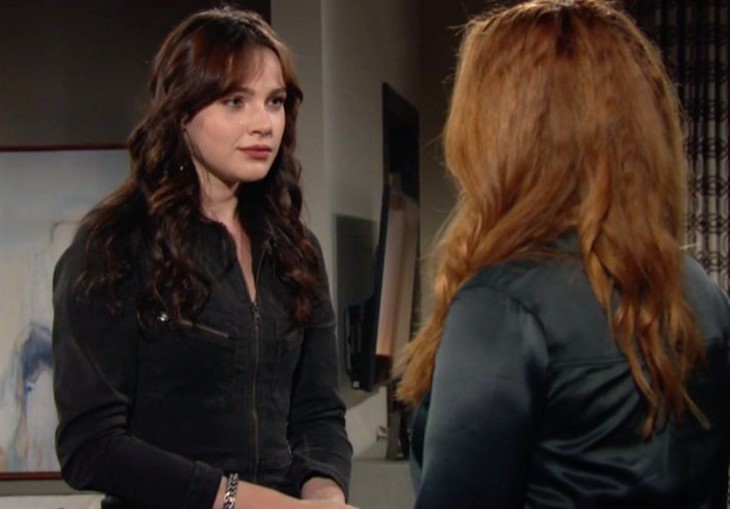 Aria's bio mom may have known that her father would put up a stink about an adoption; she may also have known that he would want to raise the baby himself, which is something she clearly did not want to do.
If this is the case, Aria's mom may have hidden the fact that she was pregnant from him, because she wanted her baby in a good, comforting, and nurturing home.
Y&R Spoilers – If The Bio Dad Did Not Sign Off On The Adoption, Is It Still Legal?
If the bio father was not informed of the baby, would he still have rights to the child? Could he seek visitation, or even worse, custody?
To add to the drama, Aria's bio dad may be unhinged. Would he look to gain access to his daughter by going the legal route, or would he do something drastic like kidnap the baby when opportunity strikes?
Could Aria's bio dad be on the horizon, ready to cause drama? Comment on this storyline, below. Don't forget to tune into CBS daily to catch your favorite soap and check out this site regularly for the latest Young and the Restless news, updates, and spoilers.