The Bold And The Beautiful Spoilers: Taylor Drafts Deacon To Distract Wayward Daughter, Protect Thomas From Hope?
The Bold and The Beautiful spoilers and rumors tease that Taylor Hayes (Krista Allen) could draft Deacon Sharpe (Sean Kanan) to distract his wayward daughter. Hope Spencer's (Annika Noelle) obsession towards Taylor's son Thomas Forrester (Matthew Atkinson) is becoming obvious and Taylor thinks her dad can help protect Thomas.
The Bold And The Beautiful Spoilers – Thomas Forrester Is Blamed
Thomas is being blamed for things he's not doing and Steffy Forrester Finnegan (Jacqueline MacInnes Wood) is backing him up; she's been keeping an eye on Hope around Thomas. Steffy can see that the tables have turned and it's Hope who is obsessed with Thomas although Thomas does care about Hope, and she's addressed it with Hope. As for Thomas, he heard Brooke Logan (Katherine Kelly Lang) tearing him down to Hope, convinced that he's fallen back into his sexual and romantic obsession.
Thomas has had Liam Spencer (Scott Clifton) come in and accuse him of similar things and Steffy is defending him to Liam. He told Taylor what has been going on at work and how he thinks Hope has feelings for him and it's making things difficult.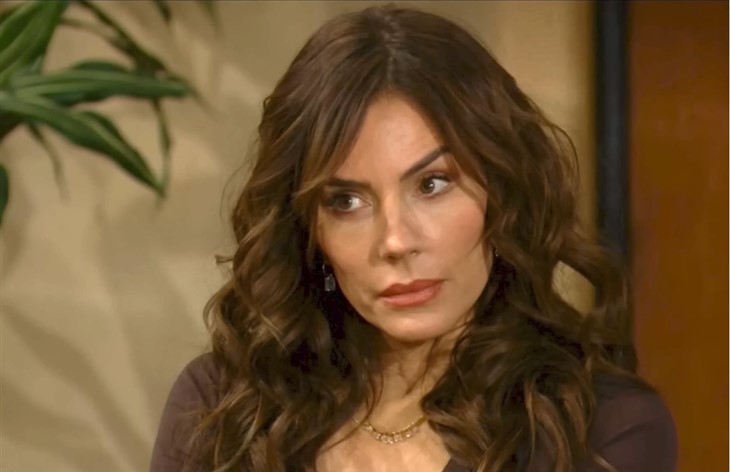 B & B Spoilers – Hope Spencer's Marriage To Liam Spencer's Falling Apart
Hope's marriage to Liam is falling apart and even Thomas can tell now that Hope has feelings-and obsessive sexual and romantic attraction and he confronts Hope. He's been on the other side of that coin and knows how difficult it is to fight-and he's struggling, knowing the object of his former obsession is now obsessed with him! Taylor knows that Hope needs help but you can't force her to seek it, and this is making things difficult for Thomas to maintain his own healing. But Taylor has developed an easy friendship with her father Deacon, even if Brooke isn't listening to her and it's coming between them; maybe Hope's dad can help?
The Bold And The Beautiful Spoilers – Deacon Sharpe Is Concerned
Deacon is certainly not without concern when Taylor tells him of what's been going on; he's on the outside looking in but he tells her he's planning to see Brooke anyway. He usually sees both Brooke and Hope lately when they come to Il Giardino and wants to see his granddaughter and he can set something up for that. No, he tells Taylor, he still hasn't followed up to see if Brooke might want to date him, there's too much going on and besides, he's chicken!
But family matters like this are different, and he tells Taylor he will ask Hope to set up a family time for them. He'll encourage Hope to tell him anything that's bothering her that she doesn't feel she can talk to Liam or her mom about; and maybe renew her interest in martial arts.
Be sure to catch up on everything happening with B & B right now. Come back here often for The Bold and The Beautiful spoilers, news, and updates.