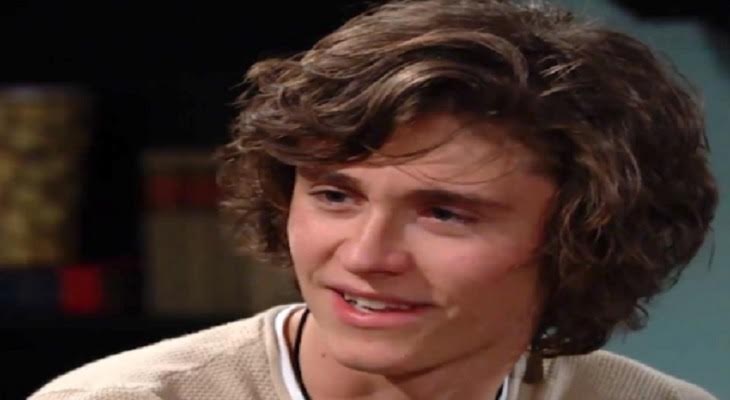 The Young and the Restless (Y&R) casting news tease a familiar face will be coming back to Genoa City in the next few weeks. Tristan Lake Leabu will return to reprise his role of Reed Hellstrom. Reed left town after learning that his dad, JT Hellstrom (Thad Luckinbill) was a wife abuser. It was something that was hard for him to accept as the dad he knew was a gentle and great man.
Reed Comes Back
Many Young and the Restless fans were scared that the last time we saw Reed would be the final appearance for the character. As it turns out, he will be coming back to GC to support his grandma Nikki Newman (Melody Thomas Scott) for her court case.
Some viewers have pointed out that she may be upset with him since she killed his father. However, he will likely side with Nikki, as now he knows that his dad abused Mackenzie (Kelly Kruger) and his mother, Victoria (Amelia Heinle). Reed will understand that Nikki felt she had no other choice but to protect her child from being hurt by JT.
Nikki comes clean today on #YR. pic.twitter.com/MhsCf7RoSK

— Young and Restless (@YandR_CBS) February 11, 2019
Not Sure On The Length Of His Arc
One detail that isn't known at this time is how long Tristan will be on The Young and the Restless. It is believed that his stint will probably be very short as the actor is on recurring status. However, it is possible that he could be back for a long storyline.
There is also the popular fan speculation that JT isn't actually dead. Many Y&R viewers believe that Rey Rosales (Jordi Vilasuso) will find out that JT faked his death and he is working with someone to frame Victor Newman (Eric Braeden) for murder.
Why do you think Reed is returning to Genoa City? Don't forget to come back later for more The Young and the Restless (Y&R) spoilers, news, and casting updates!
Read more Celebrating the Soaps news, spoilers, and gossip on our The Young & The Restless homepage