Days Of Our Lives Spoilers: Rafe Threatens Ted – Stay Away From Hope, Or Else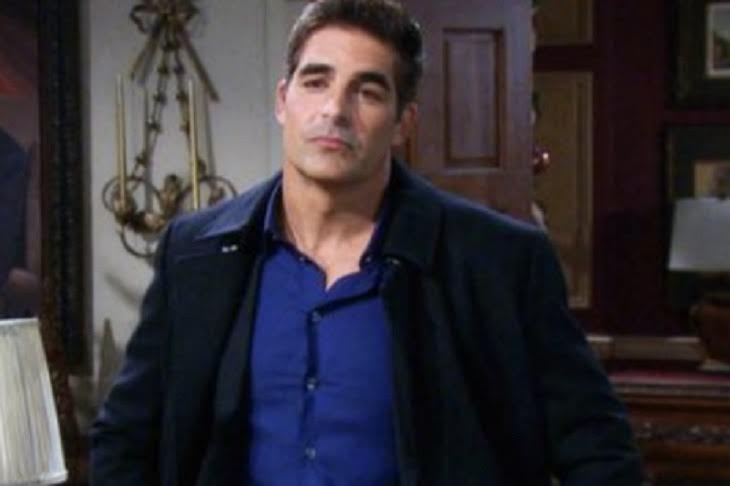 Days of Our Lives (DOOL) spoilers tease that Rafe Hernandez (Galen Gering) won't like what he sees when he returns to Salem. Rafe's been in Italy helping Sami DiMera (Alison Sweeney) with her kids, and when he left he wasn't on the best terms with his wife Hope Hernandez (Kristian Alfonso).
Hope wasn't thrilled that Rafe was running off to help Sami again, and Rafe wasn't thrilled that Hope was still obsessed with bringing down Ben Weston (Robert Scott Wilson). That obsession with bringing down Ben was putting Hope in close contact with Ted Laurent (Gilles Marini), which Rafe really didn't like.
Rafe can see right through Ted, and he knows that Ted has a thing for Hope. And when Rafe comes back to Salem, he's going to find out that Hope and Ted have been continuing to work closely to nab Ben. Rafe will also learn that Ted is putting his name in the ring for the new District Attorney position…which would mean working very closely with Hope going forward
None of this will sit well with Rafe, but he'll get nowhere with Hope. Hope will just keep denying that there's anything going on between herself and Ted, and she'll insist that Ted's been helpful in her pursuit of Ben. So, Rafe will decide to shake up Ted a bit.
A candlelight dinner for Jarlena. How romantic! #DAYS pic.twitter.com/eV6CGwQUOo

— Days of our Lives (@nbcdays) February 11, 2019
According to Days spoilers, Rafe will have a serious and tense chat with Ted, during which he threatens Ted and tells him to stay away from his wife. It should be quite the showdown, since Rafe is going to be peeved and Ted will likely be his usual smart aleck self.
Whether Rafe's threat against Ted does any good whatsoever remains to be seen, but we're betting that it will only spur Ted on further. Ted likes a good challenge, and he seems determined to make Hope his own. Do you think that Ted stands any chance with Hope?
As always, more detailed spoilers and a full collection of pictures for the week in question will appear here on Celebrating the Soaps, where there will be more clues and hints over exactly what's going on.
Read more Celebrating the Soaps news, spoilers, and gossip on our Days Of Our Lives homepage