Y&R Spoilers: Could Elena Dawson & Nick Newman Become "A Thing"?
Y&R spoilers hint at some plot twists on the horizon in the land of Genoa City. Nick Newman (Joshua Morrow) and Elena Dawson (Brytni Sarpy) recently shared a scene together where the two talked about the affair between Nate Hastings (Sean Dominic) and Victoria Newman (Amelia Heinle). Nick seemed supportive and kind when it came to Elena's broken heart, but it also had fans buzzing about a possible hook-up.
The Young And The Restless Spoilers – Nick Newman Could Find Himself Suddenly Single …
Y&R spoilers tease that it may not be long before Sally Spectra (Courtney Hope) and baby daddy Adam Newman (Mark Grossman) decided to reunite. After all, there's still love there and the two are expecting a little one on the way. Nick is being typical Nick: not willing to step aside and allow his brother and Sally the room to truly digest the fact that they are going to be parents and explore the new dynamic of their complicated relationship. He's letting sibling rivalry cloud his judgment.
Still, it may not take long for Sally to realize what's in front of her, and if she does, Nick might find himself suddenly single.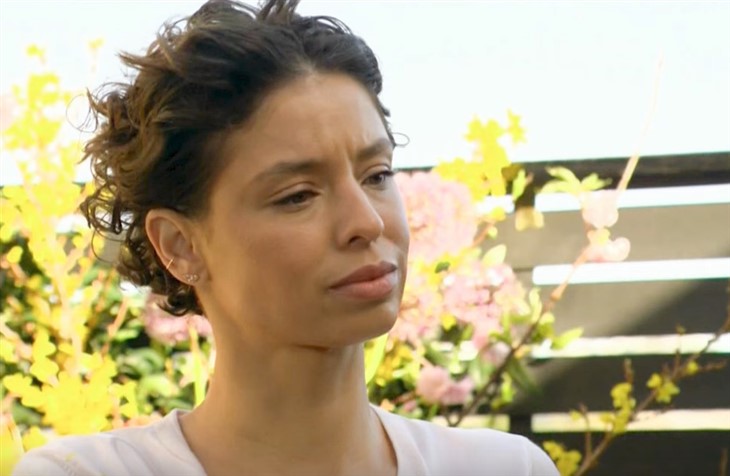 Y&R Spoilers – Nick & Elena Bond Over Business, Plus, More
Elena's podcast is under the Newman Enterprises umbrella, so it's not far-fetched to think that business could bring these two together. Considering what Nate has done, perhaps Nick starts to oversee Dawson's podcast, and the two become working colleagues, who eventually become friends, who eventually become "more".
As Nick hates Nate and has overly judged Vic for her affair with Hastings, wouldn't it ironic if Nick allows his emotions to get the better of him with Elena, while the two are at work? Sure, it would be slightly different because both Nick and Dawson are single, but the coworker/boss scenario would be the same.
Do you think Elena and Nick would make an interesting couple? Comment below! Don't forget to watch Y&R on CBS daily to see what happens next and visit this site often for the most up-to-date Young and the Restless news and spoilers.