Survivor 45 Spoilers: Jeff Probst Drops Tribal Council Bombshell!
Survivor spoilers for season 45 reveal a shocker in the premiere. But the bombshell came amid what felt like never-ending drama, proving that after so many years, Survivor still wins among reality competition shows.
Find out what happened during the first tribal council of Survivor season 45. And keep reading to learn more about the premiere (spoiler alert!).
Survivor Spoilers – Inside The First Tribal Council
One of the most dramatic moments on every episode of Survivor comes when host Jeff Probst finishes counting the votes. And he famously informs the losing contestant, "The tribe has spoken." But the usual embarrassing cast member exit took a twist during the premiere of Survivor season 45, noted TV Insider.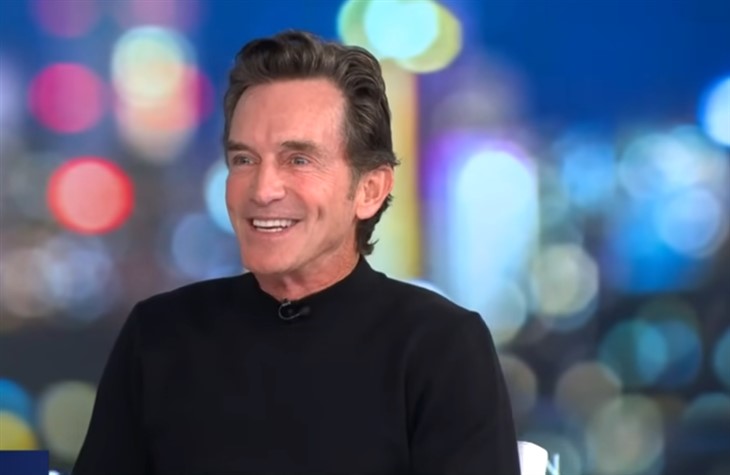 And the premiere stunned viewers by showing a contestant eliminating herself. As a result, the first night took place without the traditional casting of votes. However, despite that bombshell, Survivor season 45 has already served up plenty of drama.
For instance, Emily made it clear that she felt determined to win. And that challenged Bruce, who returned from Survivor season 44. But the two feuded over Bruce's belief that because he played less than a day, he didn't enjoy an advantage. However, Emily disagreed because of his fame.
Survivor Spoilers – Brandon Donlon Bombs
Meanwhile, Emily's teammate Brandon fell into the water in attempting to leap from a boat to the ship's rope bridge. And his weak muscles created a problem in getting up the ladder.
However, teamwork counts on Survivor. And the challenges resulted in neither duo getting the tasks finished by the deadline. However, Jeff then thrilled one team by sharing that the reward challenge of a pot, a machete, and a flint would still await them at camp.
And when elimination time came, the clear targets seemed like Emily and Brandon. Because Emily became the queen of criticizing everyone else, she annoyed the cast members. And Brandon kept struggling in the challenges.
Survivor Spoilers – Hannah Rose Hates Survival Scene
But as Hannah and Brandon stage a pity party, he seems determined to keep trying. However, Hannah admits to a reality check. Apparently she thought that the Survivor ambiance would resemble more of a spa than a struggle to achieve the basic necessities. And tribal council sees Hannah behaving like a little kid at summer camp who just wants to return home.
And so Hannah requested that all her cast mates vote for her to get eliminated. But when they conceded, Jeff didn't see any advantage to going through the voting process. And so Hannah earned the dubious distinction of becoming the first contestant to head home from Survivor season 45.
Tell us what you think. How do you feel about Hannah eliminating herself? And do you think that Jeff made the right decision to skip the voting process? After you share your views, check back on our site for more TV news.