Survivor Host Jeff Probst Reveals What Went Wrong In Season 45 Premiere!
Survivor host Jeff Probst admits that something went wrong in the premiere of season 45. And as Probst looks back, the Survivor host even confessed what surprised him.
Find out what Jeff shared about the premiere. And keep reading to learn what one former Survivor contestant also revealed.
Survivor Spoilers – Season 45 Premiere Shocked Even Jeff Probst!
Jeff Probst thought that as the host of Survivor, he had become the master at predicting what would happen. But then came the premiere of season 45. And Jeff confessed to the Wrap that he felt shocked at the 90-minute episode's self-elimination.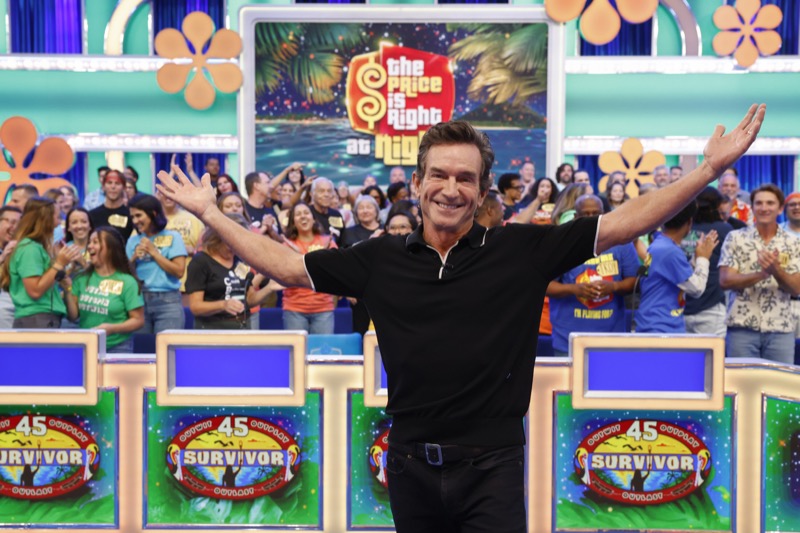 After lasting just three days, Lulu Tribe competitor Hannah Rose has become the contestant who quit Survivor the earliest. And Probst admitted that he felt "definitely surprised by Hannah's quit. I didn't see that coming."
However, the Survivor host then faced a challenge in tribal council. And he recalled, "What's going through my head is a series of questions, most of them centered around the other players and whether or not they are going to agree to let Hannah quit." Jeff also worried that the other players might "want to hold a vote and possibly vote out a different player."
https://twitter.com/survivorcbs/status/1707450328931827960
Survivor Spoilers – Hannah Rose Speaks Out
Because Rose struggled to adjust to the Survivor environment, she began her first tribal council planning to tell the other contestants that she needed to leave. And Rose explained, "Everything in my body is like, 'I'm not going back to that camp. Please don't make me go back to that camp.' I don't need to be voted out to go home."
And Hannah also admitted that she failed in "bringing heart to this. I'm not mentally here." But despite wanting to go home, Rose never actually uttered the words, "I quit." And so she turned to the other contestants to make the decision for her.
As a result, Probst pointed out, "They could have easily said that they still wanted to vote. And then Hannah would have another decision to make," added the Survivor host. If the contestants had insisted on voting, Rose would have faced two options. "Go back to camp or just quit right there at tribal," Probst commented.
Survivor Spoilers – Jeff Probst Says 'We Got It Wrong'!
But while Rose worried that everyone will "hate" her for giving up, the Survivor host shared that he understands how viewers feel. And he revealed, "I understand the frustration. I share it. We obviously work very hard to find people who want to be on Survivor more than they want air."
However, Probst believes that no one can really predict how they will react to the actual Survivor environment. "But no matter how many interviews you do or psychological tests you take, until you are actually out on the island, living in a real jungle, there simply is no way to know how any player will react," he stated. And then Probst confessed, "We have to own the fact that we got it wrong" in casting Rose.
Tell us what you think. How do you feel about Hannah Rose making Survivor history by quitting so early? And after you share your views, check back on our site for more TV news.