Princess Eugenie And Princess Beatrice Still In Pain Over Their Father
This is something they will simply never get over. There's a new report that says Princess Eugenie and her sister Princess Beatrice are still in pain over their father Prince Andrew's scandal.
As many royal fans can recall, Prince Andrew was accused of sexual assault by Virginia Giuffre, who was allegedly trafficked by dead but also disgraced financier Jeffrey Epstein. T
he news not only made Prince Andrew feel like a disgrace, but it also devastated his family. Here's what you need to know.
Royal Family News: Princess Eugenie And Princess Beatrice Still In Pain Over Their Father
According to a former girlfriend of Prince Andrew's, she says that Princess Beatrice and Princess Eugenie are most likely still in pain and distress over their father's behavior.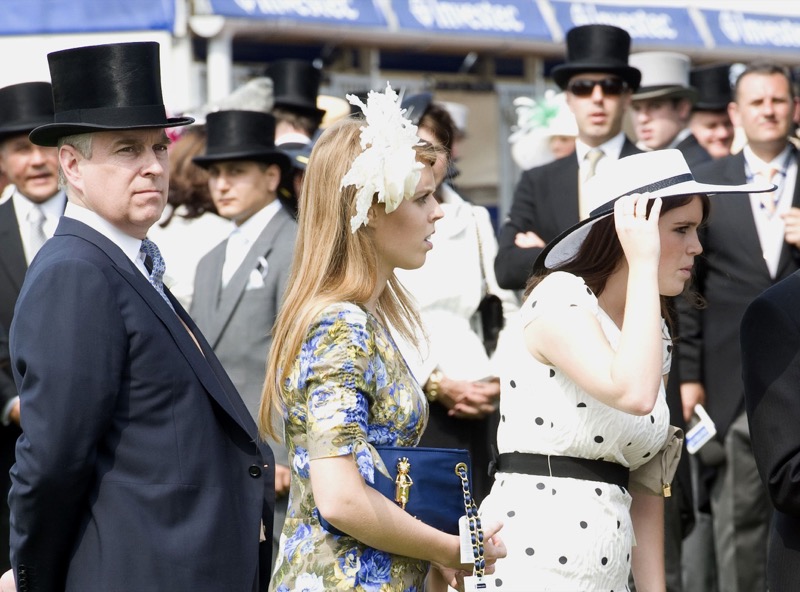 The Duke of York was accused of sexually abusing Virginia Giuffre when she was still a teen at least three different times.
There was even a photo of Andrew with his hand around Virginia, but the prince claims that photo was doctored and that he had never met her in his life.
Lady Victoria Hervey, who dated Prince Andrew back in the 1990s, says that this was a scandal that the York sister will never be able to recover from.
She told GB News, "I can only imagine the pain and distress it must have caused since they are a very close family. I don't think anyone has ever properly appreciated how hard it is for any child to have that level of scrutiny and exposure."
Royal Family News: The York Sisters Won't Get Over This Scandal For A Long Time
Lady Victoria added, "But they have their own children now, so the family unit is more dispersed than it was."
For his part, Prince Andrew has denied any wrongdoing. However, there were reports that said he did pay Virginia Giuffre an undisclosed sum just so they could avoid going to court over her case.
Of course, Buckingham Palace has not made any comments about the matter, either.
Tell us, what do you think of this story? Drop us a line in our comments section below with your thoughts.
Also, don't forget to come back right here for all the latest news and gossip about all of your favorite British royals, We've got you covered.
Editorial credit: Featureflash Photo Agency / Shutterstock.com