The Original 'Sons Of Anarchy' Cast May Return In Some Form
It looks like Sons of Anarchy fans may be in for a treat! Theo Rossi, who played fan-favorite character Juan Carlos "Juice" Ortiz on the show, recently hinted at the possibility of yet another addition to the beloved television franchise.
It's been nearly 10 years since Sons of Anarchy, the critically acclaimed FX series starring Charlie Hunnam, ended its run. Since then, fans have continued to follow the franchise through the spin-off series Mayans MC, which stars J.D. Pardo and is now in its fifth and final season.
Now it seems that SoA fans may be getting a new project from some familiar faces! During a panel presentation for his new show Emily, The Criminal, actor Theo Rossi revealed that he and other members of the original cast might be working together on something very soon – though he didn't give away any details except to say it was "totally different, it's really cool."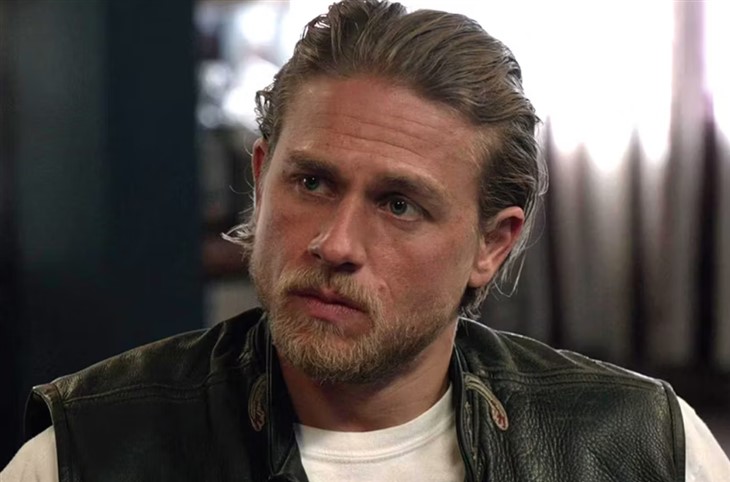 Sons Of Anarchy – Charlie Hunnam
He added with a smirk that Charlie Hunnam would make an announcement soon about this mysterious project and to "stay tuned!"
As one of the few original cast members, Rossi has fond memories of his time on Sons of Anarchy. "It was an amazing experience," he said. "The camaraderie between all the actors was great, and it felt like we were a family."
He also praised showrunner Kurt Setter for creating such a unique world that viewers could get lost in, as well as giving each character their own distinct identity.
Rossi's portrayal of Juice Ortiz earned him critical acclaim from fans and critics alike, with many praising his captivating performance throughout the series run. Despite being surrounded by some heavy material at times—including violence and drug use—he managed to bring humanity to Juice's story arc without ever compromising its integrity or betraying its dark themes.
In addition to acting on screen, Rossi is also an accomplished musician who released his debut album 'My Own Way' back in 2014.
Sons Of Anarchy – Music Saved Me
He shared how music helped him stay grounded while playing such intense roles: "Music saved me during my time on Sons Of Anarchy because I had something else I could focus my energy into when things got too overwhelming," he said with a laugh before adding "it kept me sane!"
While we don't know what this could mean yet (a movie? A reunion special?), one thing is certain: there's still plenty more excitement ahead for SoA fans as they await news about what comes next in their beloved biker universe!