Will Smith Appears At AAFC Awards Stage Nearly One Year After Oscars Slap
Will Smith kicked off the month with an award as he made his first in-person speech at the African American Film Critics Association (AAFC) Awards on Wednesday, March 1 for his movie "Emancipation."
Following the scandal which the "King Richard" actor Will Smith pulled at the 2022 Oscars, he received a decade ban from the academy and since the incident, Smith has been on a low key except for when he produced in movie "Emancipation" which was released on Dec. 9, 2022.
Will Smith — Smith Said "Emancipation Was The Individual Most Difficult Film"
Making his return to the awards show, Smith who received the Beacon Award made an in-person speech about his movie "Emancipation."
The film which was based off of the slave trade era featured Smith as a runaway slave named Peter or better known by the world as "whipped Peter." He escaped the camp where he and his family were held as slaves to search for freedom.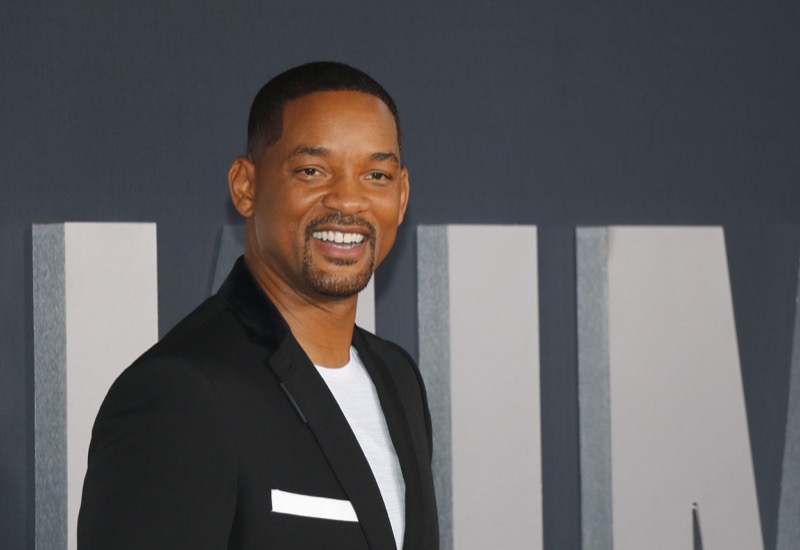 During his speech at the awards, the "Fresh Prince Of Bel-Air" star admitted to the audience, "Emancipation" was the most individual difficult film of my entire career. It's really difficult to transport a modern mind to that time period. It's difficult to imagine that level of inhumanity."
The 54-year-old went on to joke about his experience while filming "Emancipation." He recalled a scene where a white actor had to spit on his chest, and he said to the audience "And in that moment, I knew that God was real."
Smith also took the liberty to express his gratitude to AAFC, his co-stars, the film director Antoine Fuqua, the audience, and Apple+. He noted that "It was the first time I had heard from a studio that the story was more important than how much it costs to get it done. They make iPhones. They can do it."
Will Smith — Smith To Star As Genie In Aladdin 2
Since his infamous slap which he delivered to Chris Rock at the Oscars last year (Rock made a joke at the expense of Smith's wife Jada Pinkett Smith), Smith has not featured in any movie except for his own film "Emancipation."
However, two months ago, it was revealed exclusively to "The U.S. Sun" that the "Gemini Man" actor will be reprising his role as Genie in Aladdin 2.
The source said, "This would be one of the first movies Will has shot since the Oscars slap and it is quite surprising, given that it will be for a kids' film. He has done a lot of work on himself and the consensus is that it will all be very much in the past by the time the movie is released."
"The first film was a huge success so it would be silly not to make another, and it would be a real shame to have to re-cast Will over what happened. So Disney is keen to stand by him and bring him back into the fold."
Be sure to catch up on everything happening with Will Smith right now. Come back here often for all the Will Smith's spoilers, news, and updates.
Editorial credit: Tinseltown / Shutterstock.com