Coronation Street Spoilers: Stu Carpenter Encounters a New Villain in Weatherfield
Coronation Street spoilers, news, and updates tease that Stu Carpenter encounters a new villain since Eliza Woodrow's dad stepped into the cobbles.
In the previous episode of the longest-running soap, Stu was worried about his granddaughter when Eliza began to hide a secret from him. It all started when her mom, Bridget, needed to move to another prison. Having the idea of seeing the matriarch less, the young lady started to connect with a mystery man online. Moreover, she lied to her grandfather about joining a holiday club.
When Stu realized that the holiday club didn't exist, he started to look for Eliza whom he later found with a strange man. The young lady then introduced the man as his dad, Dom Everett. Later in the week, Eliza expressed her worries to Sam that her mom might stop her from seeing her dad. Meanwhile, she heard Stu calling Bridget over the phone and telling her about the matter.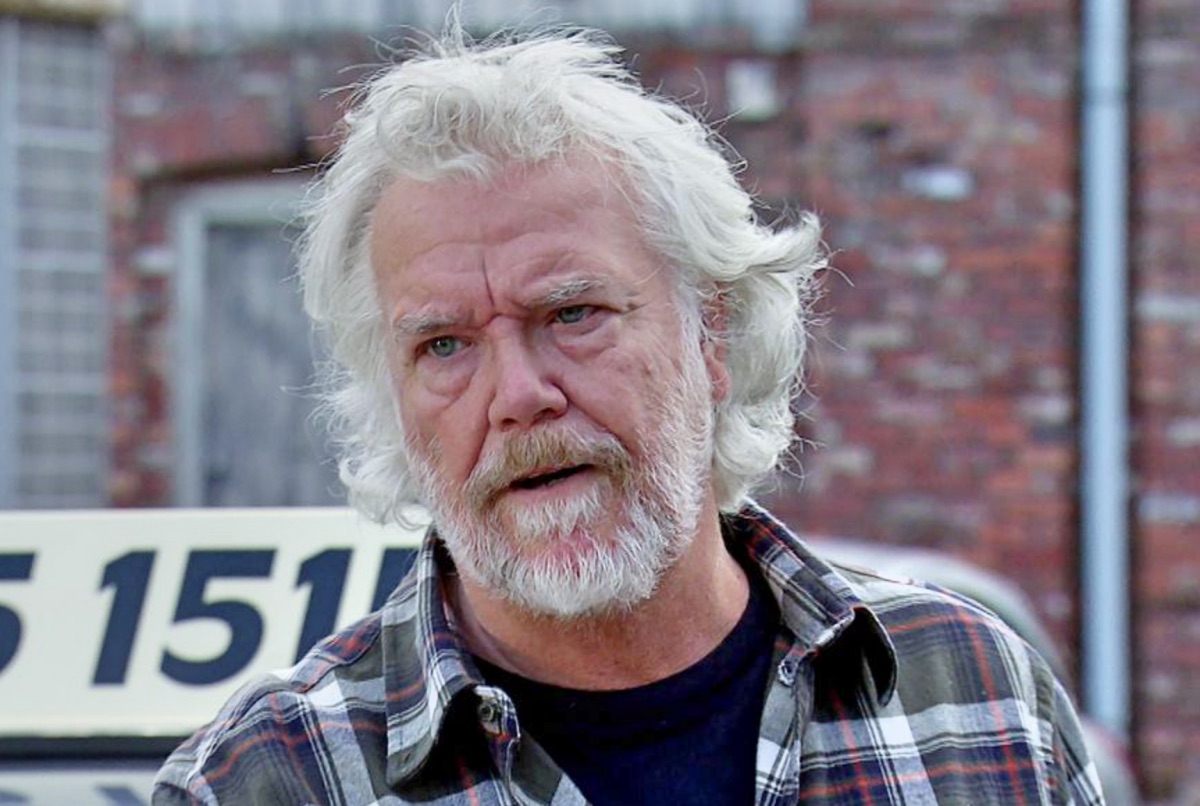 Stu Carpenter Tries to Get Along with Dom
Eliza voiced her madness and continued to ignore the old man despite being sorry for what he did. One day, when Yasmeen and Stu arrived home, they found Eliza enjoying her time talking with Dom online. Stu didn't appreciate the moment so he ended up losing his temper and added fire to their current trouble.
In the upcoming scenes of "Coronation Street," Stu spends time with the newcomer as he gives Dom a chance to be a father to Eliza. It all begins when the patriarch makes his way to the solicitors and asks Stu and Dee-Dee to drop their legal proceedings. He then suggests coming to an agreement which Stu believes to be a bad idea. Later in the week, Dom approaches the loving grandfather and tells him his desire to be a present dad to his child.
Stu Carpenter Gives Dom a Chance
Upon hearing Dom's statement, Stu gives the man a chance and later meets him at the precinct alongside Eliza. The newcomer suggests going for an ice cream which makes the young lady excited. However, when he mentions that he forgot his wallet, Eliza assures him that her grandfather will pay for their order instead. She also reveals the compensation that Stu received after his wrongful conviction.
Coronation Street Spoilers: Carla Connor Suspects She Is Recently Drugged #BritishSoaps #CoronationStreet #BritishSoapNews https://t.co/ZdMu1jcS8O

— CelebratingTheSoaps (@celebratesoaps) August 27, 2023
Following Eliza's utterance, Dom suddenly shows interest in the matter. Does Dom have some financial issues? Will he use the money in the future? Is Stu in danger?
Be sure to catch up on everything happening with Coronation Street right now. Come back here often for Coronation Street spoilers, news, and updates.