The Young and the Restless Spoilers: Will Nick Find Out The Truth?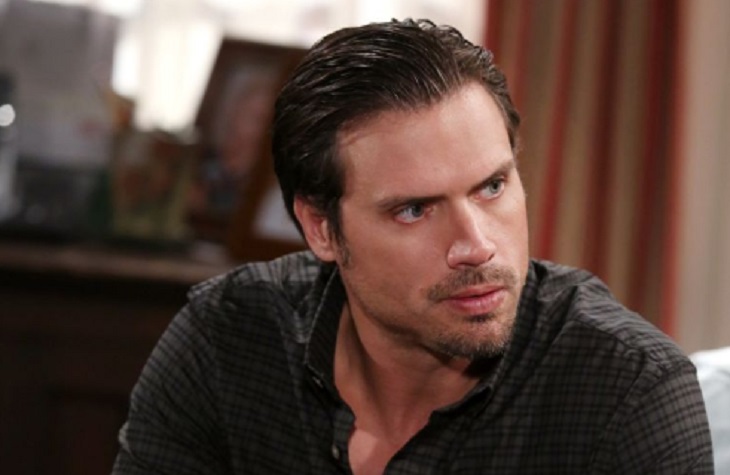 The Young and the Restless spoilers indicate that Nick might be the one who will end up uncovering the truth about JT's disappearance. As a matter of fact, there's a very good chance that Nick will be very close to finding the truth, as he doubles down on his plan to find JT.
According to CBS Soaps in Depth, Nick has nothing but love on the mind when he reaches out to his side girl, Sharon. But unfortunately, the ex-wife who arrives on the scene is not the one that he wants to talk to. Instead of seeing Sharon, he ends up seeing Phyllis!
Related: The Young and the Restless (YR) Spoilers: Victoria Compelled to Confess – Extended Sentence Unlikely
Phyllis casually comes into the door, revealing that she's been talking to Nikki about a crisis hotline charity event. She quickly notices what sounds like a police dispatcher ordering cops to an accident location. She asks Nick about the radio. He tells her that he bought a police scanner app to monitor the Genoa City Police Department's investigation of JT's disappearance! To complicate matters, the GCPD discover that JT's cellular signal is back up on the grind.
Phyllis begins to worry about Nick's obsessions with finding the truth about JT. After all, she, Nikki, Sharon and Victoria are the only people on the planet who know the truth. If Nick finds out, their lives will be shattered as they will have to explain how JT died and why they decided to cover up his body.
It turns out that JT's cell phone signal is just a false alarm, and he's not the person travelling with his phone.  But, the incident only further piques Nick's interest and inspires him to get to the bottom of the mysterious disappearance.
LOVE Y&R? SUBSCRIBE TO OUR THE YOUNG & THE RESTLESS NEWSLETTER, HERE!
Of course, fans will just have to tune in to find out what will happen next! The Young and the Restless airs weekdays on the CBS network. Check your local listings for times.
Drop us a line with your thoughts in our comments section below. And as always, don't forget to check back with Soap Opera Spy for all the latest news, updates and spoilers on The Young and the Restless and all of your favorite daytime television shows right here!
The Young & The Restless airs weekdays on the CBS network.
---
Read more news, spoilers, and gossip on our The Young & The Restless homepage
Want up-to-the-minute soaps news, spoilers, and gossip on your social feeds? Just hit 'Like' on our Soap Opera Spy Facebook page and 'Follow' on our @soapoperaspy