B&B Recap: Deacon Encourages Sheila, Brooke Defends Hope, Taylor Confronts Thomas
The Bold And The Beautiful recap for Monday, October 2, 2023, indicate that Deacon Sharpe (Sean Kanan) vows that he cannot live without Sheila Carter (Kimberlin Brown) and proposes.
The Bold And The Beautiful Recap Highlights
Hope Logan (Annika Noelle) tells Brooke Logan (Katherine Kelly Lang) and Ridge Forrester (Thorsten Kaye) that Taylor Hayes (Krista Allen) walked in on her and Thomas Forrester (Matthew Atkinson). Taylor suggests that Hope has targeted Thomas.
B&B Recap – Hope Logan Defends Herself
Hope is upset that Taylor knows about her and Thomas. Ridge and Brooke thought she had a right to know. Brooke isn't going to let anyone blame Hope for this.
Ridge and Brooke disagree. Ridge says no one is happy with them being together. Brooke isn't going to let Taylor blame Hope for leading Thomas on.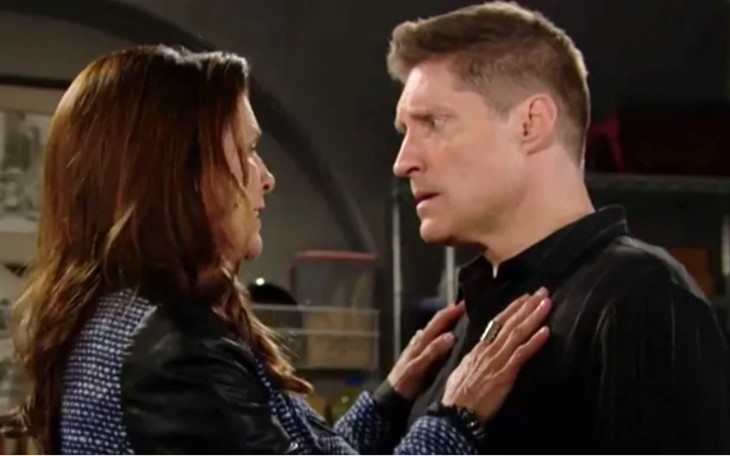 Ridge asks if Hope is leading Thomas on. Hope says that Thomas and her are on the same page.
They are both adults who share a child together and they know what they are doing. Ridge wonders if Hope is using Thomas as well. Brooke defends Hope to Ridge.
The Bold And The Beautiful Recap – Taylor Hayes Questions Hope Logan's Motives
The Bold And The Beautiful spoilers Taylor reminds Thomas of his obsession with Hope. Taylor is proud of the man Thomas is becoming. Thomas says his life is falling into place.
Taylor asks if Hope loves Thomas as he does her. Thomas wants to know why Taylor cannot just be happy for him now that he and her are together. Thomas leaves for a conference call.
Hope goes to the office to see that Taylor is still there. Taylor tells Hope that Thomas expects a life with her and Hope needs to tell him if that is something she doesn't want.
Hope understand how Taylor would be concerned. Taylor wants to know if Hope is just waiting to see if Finn and Steffy stay together. Hope tells Taylor exactly what she told Thomas about their relationship.
Hope is enjoying being with a man who has eyes for no one but her. Hope tells Taylor she and Thomas are on the same page. Hope agrees that she may be somewhat like her mother.
MUST READ – B&B Weekly Spoiler Update: Hope Gets An Earful, Donna Gets A Shock
Brooke comes in as Hope leaves. Taylor says she and Hope just had an interesting conversation. Taylor tells Brooke that Hope thinks she is becoming the younger version of Brooke.
The Bold And The Beautiful Recap – Deacon Sharpe Wants Sheila Carter To Marry Him
Sheila tells Deacon they just agreed to stop seeing each other. Deacon has changed his mind and wants Sheila to be his wife.
READ THIS: Find out what happens next on The Bold and The Beautiful.
Sheila tells Deacon to get up. Sheila cannot marry Deacon because she knows he sees Hope when he closes his eyes and she refuses to come between them. Sheila loves Deacon but she wont make him lose his family.
Deacon questions why Sheila loves him but won't marry him. Sheila yells at Deacon that he will lose everyone he loves. Sheila says she is bad.
Deacon knows Sheila can turn it all around. Deacon says it starts with one little word, yes. Deacon pushes Sheila to say yes.
Deacon says after all these years he has finally met his match. Deacon wants to stand up for Sheila as well. Deacon will love Sheila until his dying day.
Deacon doesn't want to lose Hope but he will not live without Sheila. Sheila finally tells Deacon she will marry him. Sheila loves Deacon. Deacon and Sheila kiss while no one is around.
Be sure to catch up on everything happening with B&B right now. Come back here often for The Bold And The Beautiful spoilers, news, and updates.