The Bold And The Beautiful Spoilers: Finn's New Family Member-Luna Is His Cousin?
The Bold and The Beautiful spoilers and updates tease that John "Finn" Finnegan (Tanner Novlan) could have a new family member in town-and not one related to Sheila Carter (Kimberlin Brown)! New Forrester intern Luna Nozawa (Lisa Yamada) might be Li Finnegan's (Naomi Matsuda) niece-but why has Li never mentioned her?
The Bold And The Beautiful Spoilers – Secret Phone Call Taken
Luna took a secret phone call that might offer clues as to who she might be related to. The woman on the other end of the phone wasn't happy about Luna working in Los Angeles and warned her several times to stay away from the Forresters.
It sounded from the manner of how the older woman sounded that perhaps this was Luna's mother, or someone close who's very protective.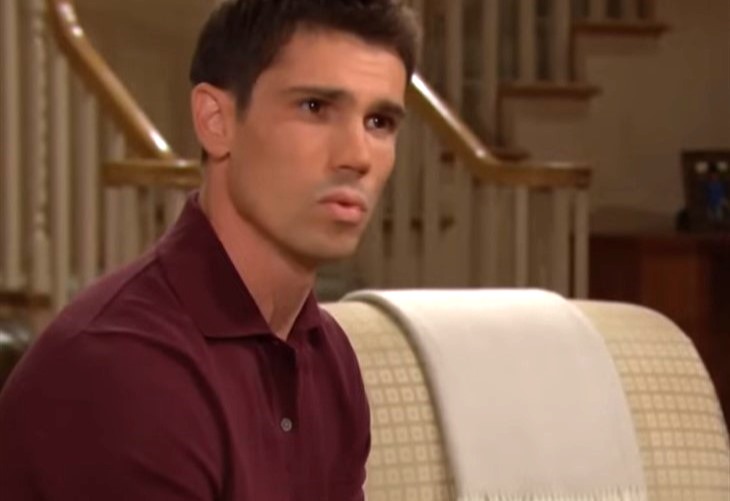 The voice on the phone didn't sound like any recognizable character on B & B, so there may be another newbie in the pipes for the show. But it's a mystery who the caller might be and why she knows so much about the Forrester family-she could be Li's sister.
B & B Spoilers – Why All The Warnings?
If Luna is indeed Li's niece, Li may have been communicating with her sister about how much trouble Finn wound up with getting himself attached to the Forresters.
Remember, when Li stole a barely alive Finn from the morgue after he was presumed dead, she was very secretive and apparently didn't want him with Steffy Forrester (Jacqueline MacInness Wood).
If he hadn't been accidentally found by Sheila, and subsequently Li hadn't been found by Bill Spencer (Don Diamont) Li may have told Finn that Steffy was dead.
However, that secret would have been very difficult to keep under wraps since the Forresters are in the news frequently. But it does make sense for Luna to have been warned to stay away from LA and the Forresters, considering what happened to Finn.
READ THIS: Find out what happens next on The Bold and The Beautiful.
The Bold And The Beautiful Spoilers – Luna Nozawa Isn't Listening, She Does What She Wants
Luna obviously is ignoring all the warnings, and she seems like an independent girl who does what she wants.
Issues are bound to crop up, perhaps her mother calling Li to dissuade her from working at Forrester and leaving town, or perhaps the mother coming to town herself.
She may not want Luna working so close to Finn, with a birth mother like Sheila, figuring she will be in danger.
Luna may land in some very tight spots as she continues to work at Forrester Creations and may not want to leave because of her relationship with RJ Forrester (Joshua Hoffman). The two seem to be very attracted to each other, and face it, they do make a very cute couple!
Be sure to catch up on everything happening with B & B right now. Come back here often for The Bold and The Beautiful spoilers, news, and updates.