The Bold and the Beautiful Spoilers Monday, December 17: Hope Wants to Exile Taylor, Steffy Enraged – Liam Stuck in Fierce Mom Faceoff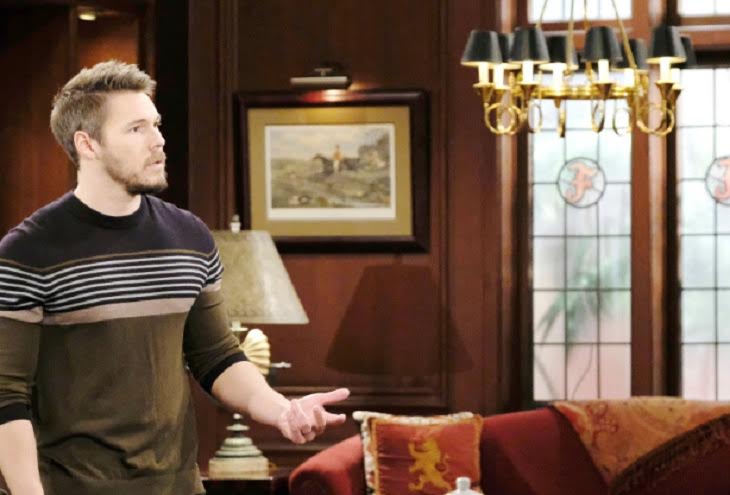 "The Bold and the Beautiful" spoilers for Monday, December 17, tease that Steffy (Jacqueline MacInnes Wood) and Hope (Annika Noelle) will battle it out over Taylor (Hunter Tylo). They'll vehemently disagree about the ideal situation for their kids, so Liam (Scott Clifton) will get caught in the conflict. He'll be doing plenty of flip-flopping as this war heats up.
Hope believes Taylor poses a real threat to both Kelly and the child she's about to bring into the world. She doesn't want the girls to be put at risk. Hope isn't Kelly's mom, so she has no control over how that's handled. However, she does get a say in what her own daughter's future should look like.
Hope will contend that as long as Taylor's around, her kid can't be close to Kelly. It'll sadden her since she really wanted them to form a strong bond as sisters. Nevertheless, Hope will think this is how it has to be. She'll note that Steffy wanted her daughter to have a connection like the one she had with Phoebe. Hope will indicate that it's not going to happen unless Taylor packs up and leaves Los Angeles.
"The Bold and the Beautiful" spoilers say Steffy will be infuriated by Hope's stance. She'll grumble about Hope taking her marriage from her and taking Liam away as Kelly's full-time father. Steffy will think Hope's trying to take her mother away now. She'll be appalled with Steffy for trying to exile Taylor and control everything.
Steffy reminisces about Phoebe with Taylor and shares how her own sister plays into her current relationship with Hope. WATCH FULL EPISODE: https://t.co/onZ8O2xxqY #BoldandBeautiful pic.twitter.com/fxk1Dt1yfi

— Bold & The Beautiful (@BandB_CBS) December 14, 2018
Hope will maintain that the kids' safety is all that really matters to her. Liam will agree that's what's important, but he won't see why the solution has to be so extreme. He'll want Steffy and Hope to find some common ground here, but Hope just won't budge. She's Liam's wife and she'll expect him to get behind her on this. When Liam drags his feet, it'll cause some major marital strife!
Elsewhere, Wyatt (Darin Brooks) and Sally (Courtney Hope) will enjoy a new phase of their relationship. They just told each other "I love you," so their romance is deepening and will hopefully continue to grow stronger. B&B fans will be anxious to see what's in store for them.
It looks like some fantastic scenes are coming up on Monday. We'll give you updates as other "Bold and the Beautiful" news and rumors emerge. Stay tuned to B&B and don't forget to check CTS often for the latest "Bold and the Beautiful" spoilers, rumors, updates and news.
Want up-to-the-minute soaps news, spoilers, and gossip on your social feeds? Just hit 'Like' on our Facebook page and 'Follow' on our Twitter account.