The Bold and the Beautiful Spoilers Monday, November 19: Brooke Balks at Ridge's Warning, Bill Conflict Erupts – Liam and Wyatt's Big News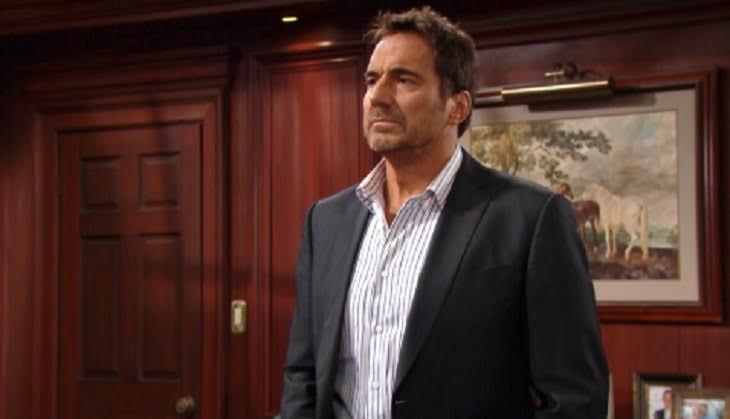 "The Bold and the Beautiful" spoilers for Monday, November 19, tease that Ridge (Thorsten Kaye) and Brooke (Katherine Kelly Lang) will face more conflict. These two certainly haven't had much peace over the last few months. They're always finding ways to clash and that trend will continue thanks to Bill (Don Diamont).
Ridge will offer Brooke a warning in Monday's B&B episode. He'll insist that Brooke needs to accept what Bill's doing. Ridge believes Bill's putting on an act to score a reunion and he doesn't like it one bit. He'll urge Brooke not to fall for Bill's trick, but she'll contend that Bill has truly turned his life around.
Brooke will think Ridge is being ungrateful since Bill kept him out of prison not once, but twice. We can't forget that Bill also declined to press charges over the balcony incident. As Brooke defends Bill, Ridge will grow increasingly agitated. He won't understand why Brooke seems so loyal to her ex.
Ridge discloses his opinion about Bill's motives to Liam, Wyatt, Katie and Thorne. WATCH FULL EPISODE: https://t.co/kbtYn1DjHd #BoldandBeautiful pic.twitter.com/HUpeuav4nL

— Bold & The Beautiful (@BandB_CBS) November 16, 2018
Ridge will feel like he deserves some of that loyalty. He'll wonder why Brooke's so quick to forgive Bill's mistakes, but not her own husband's. Brooke may see Ridge's point on some level, but she may make a good one, too. Bill is making an effort to show he's changed. Ridge, on the other hand, is only showing he's the same old belligerent rival.
If Ridge wants to restore Brooke's faith in him, he'll have to make some changes of his own. Of course, there's a good chance Ridge is exactly right about Bill. It's doubtful he's shifted his entire personality down a better path. This seems like a ploy to win Brooke's love again, so we'll see how that turns out for him.
In the meantime, Bill will have an announcement to make. "The Bold and the Beautiful" spoilers say he'll summon his older sons for an important meeting. Bill will want to talk to Liam (Scott Clifton) and Wyatt (Darin Brooks) about their legacy. Whatever Bill shares should serve as a way to bring the family closer.
"The Bold and the Beautiful" fans won't want to miss Monday's fantastic scenes. We'll give you updates as other B&B news comes in. Stick with the CBS soap and don't forget to check CTS often for the latest "Bold and the Beautiful" spoilers, rumors, updates and news.
Want up-to-the-minute soaps news, spoilers, and gossip on your social feeds? Just hit 'Like' on our Facebook page and 'Follow' on our Twitter account.