General Hospital Spoilers: Sonny Unravels Truth About Dex, Must Decide Whether to Act Against His Son
General Hospital spoilers tease Sonny Corinthos (Maurice Benard) is about to learn the cold, hard truth about what Dex Heller (Evan Hofer) has been up to — and who he's been working with. It will hit Sonny out of left field to learn his own son, Michael Corinthos (Chad Duell), has been targeting him for the last year.
When Sonny crossed Michael in the courtroom to help Nina Reeves (Cynthia Watros), he knew he was potentially making a decision that would cost him that father-son relationship, but he never thought Michael would go to such great lengths to ruin him. Now, he'll have to decide what to do with that information.
General Hospital Spoilers — Sonny Sonny Corinthos Is Taking Dex Heller Down
Sonny is intent on making sure Dex is dismantled bit by bit. He's only drawing him in now to make sure he doesn't see it coming. Dex has been paranoid for the last few weeks that Sonny might have been into him. Now, the sniper incident at the warehouse has served as a means for him to redeem himself in the boss man's eyes —- or so it would seem. Sonny appears to trust Dex deeply now, given that he saved his life, Dex wants that affection and respect more than he realized. In fact, he's having second thoughts about the whole thing.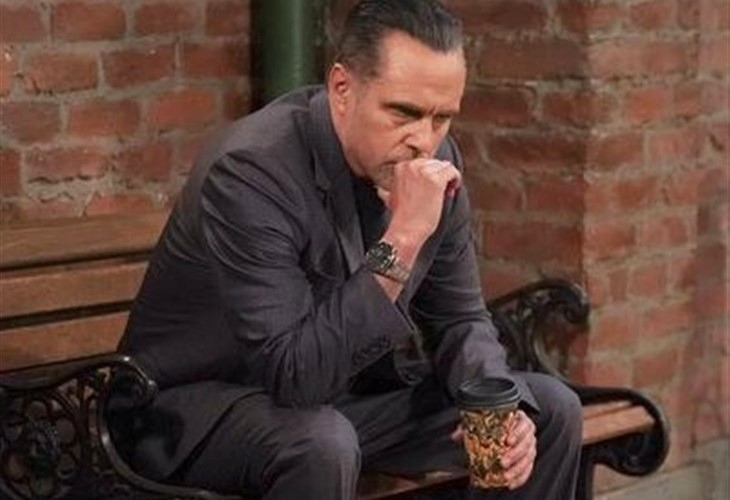 GH Spoilers – Say A Curve Ball Is Coming
While Michael will be the curve ball Sonny didn't see coming, Michael is going to receive one of his own. As he struggles to stay committed to this plan to bring his father to ruins, Dex is developing concern and respect for Sonny that he didn't expect to. In the eleventh hour, it seems Dex is going to find himself growing attached to the idea of being Sonny's henchman, while he's continuing to promise Michael the takedown of the century. As for Sonny, he's playing Dex — who has zero shot at staying in his employ, and Michael may not know what hit him when his dad finds out the truth.
General Hospital Spoilers — Sonny Corinthos Was Prepares To Wipe Them All Out
Before he learned it was his son behind all of this, Sonny was prepared to figure out whoever Dex was working for and eliminate them all. He doesn't need the excess baggage laying around waiting to creep up on him again. Sonny has been at this a long time and knows merely taking out the stooge sent in to do the dirty work isn't enough; he would have to take out the brains behind it, too. When he finds out Michael is the mastermind set on destroying him, he will have to decide whether he's willing to risk being taken down, or willing to take out his own child. Stay tuned for more GH news and spoilers to find out which way he goes.