The Bold And The Beautiful Spoilers: Thomas' Rejection, Will Hope Lose Liam Too?
The Bold and the Beautiful spoilers reveal that during the week of May 22, Hope Logan Spencer (Annika Noelle) gets the chance to express her hidden feelings. However, after Thomas Forrester (Matthew Atkinson) overheard Hope's bashing, is "Thrope" over before they even begin? Plus, what happens when Liam Spencer (Scott Clifton) finds out the truth? Hope could lose both Thomas and Liam in this storyline.
The Bold And The Beautiful Spoilers – Hope Logan Spencer's Feelings
B&B spoilers reveal that Hope is happily married to Liam. Even though Hope is fantasizing and flirting with Thomas, she seems just as confused as everyone else. Hope still feels that Liam is her one and only soulmate. Even if they do get through the "Thrope" dilemma, Hope's sudden feelings still need to be explained.
B&B Spoilers – Bashing Thomas Forrester
Fans watched a recent episode in which Brooke Logan (Katherine Kelly Lang) was grilling Hope about Thomas. Hope tried to cover it by saying horrible things about Thomas that just aren't true anymore. Then, Thomas overheard the conversation, which forced Hope to do damage control.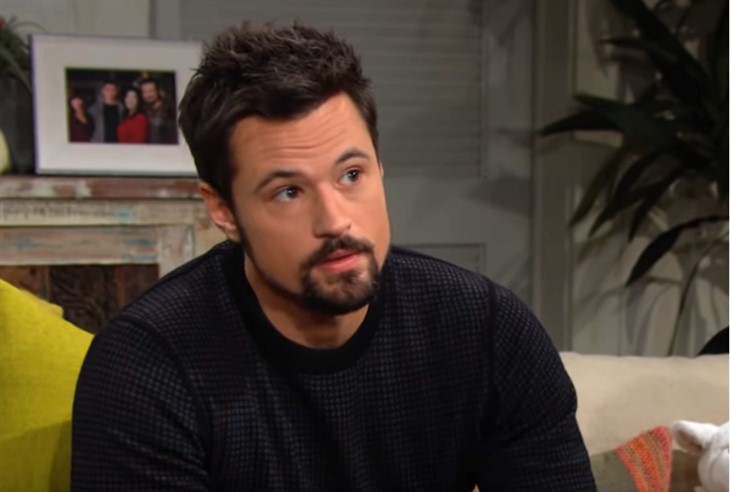 The Bold And The Beautiful Spoilers – Unexpected Opportunity
The Bold and the Beautiful spoilers reveal that Hope gets the opportunity to tell Hope how he feels. Hope has also confessed her fears and secrets to Thomas. This is a pretty intimate type of conversation for Hope and Thomas to have. It indicates a connection, trust and being comfortable with vulnerability with a certain person.
Liam and Hope have had several emotional and deep conversations. However, it really hasn't happened recently. Thomas doesn't count as a meaningful and deep conversation topic as it's really not bringing "Lope" any closer together. So, for Hope to share such private things with Thomas implies she already feels closer to him than to Liam.
B&B Spoilers – Double Rejection?
Thomas is entertaining the possibility that Hope is interested in him romantically. At the same time, Thomas has a hard time believing it. So, Thomas might fantasize about what a relationship with Hope would look like, especially with their parenting Douglas Forrester (Henry Joseph Samiri) together.
It is teased that Steffy Forrester Finnegan (Jacqueline MacInnes Wood) will get protective during the week of May 29. While Hope would never intentionally hurt Thomas, she also isn't seeing things clearly. Innocent flirting and bonding sessions can give Thomas too much hope… and could destroy all the progress he's made. Then, there was Steffy's truth bomb about Hope to Liam. So, when Liam confronts Hope, she could admit to having feelings for Thomas. If Hope thinks that her backup man will be Thomas, though, she might be disappointed. Steffy might put a stop to "Thrope" before the pairing even begins.
Share your thoughts in the comment section below. Remember to keep watching the soap on CBS or Paramount+ to find out what happens next.
Be sure to catch up on everything happening with B&B right now. Come back often for The Bold and the Beautiful spoilers, news, and updates.