'Coronation Street' Spoiler: Max Turner Steps Foot In The Cobbles Once Again
Coronation Street spoilers, news, and updates tease that Max Turner returns to Weatherfield in the new storyline. In the previous episodes of the longest-running soap, Max got himself involved in Griff's racist gang. The man then demanded Max to record some awful videos, which was believed to be the root of all the massive stabbing attacks in the cobbles.
On the other hand, when he saw the clips, David ordered Max to stay away from the dangerous group. Meanwhile, after the bomb explosion, the youngster was sent to the authorities for interrogation as he was a part of the gang.
Following Griff's imprisonment, David was relieved as Max was already free from danger. However, when he saw his son working on his videos once again, he demanded him to join the drop-in session at Speed Daal. When the youngster rejected the idea, David confiscated his phone and will only return it if he will participate in the session.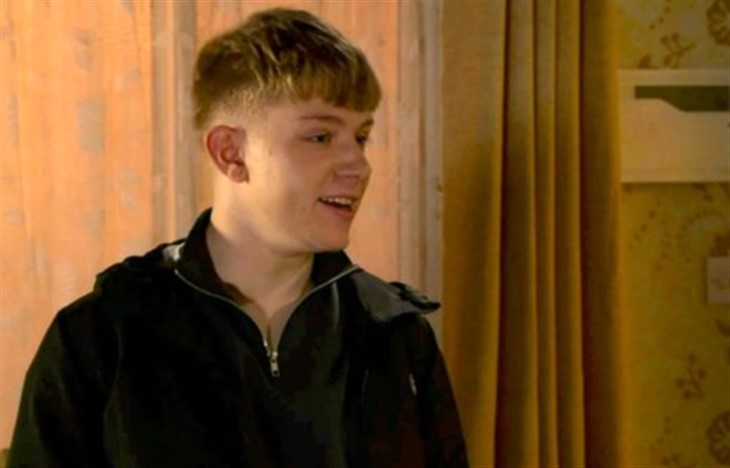 Coronation Street Spoilers – Max Turner Makes His Way To Jail
Moreover, Max hardened his heart and ended up watching a live stream of Blake, his old school bully. Meanwhile, the youngster noticed that the bully filmed his hate speech just outside of the Speed Daal. Following his attempt to stop the assembly, Blake grabbed a knife and attacked Maria.
However, it was Alya Nazir who ended up wounded when she joined in the scene to cover her friend. When the police interrogated the suspect, Blake revealed that it was Max's horrible videos that inspired him to do the crime.
As a result, Max was judged guilty and got a six-month sentence. Moreover, the youngster tried to make amends with Alya but the latter refused to forgive him.
Coronation Street Spoilers – Max Turner Gets His Freedom
In the upcoming scenes of "Coronation Street," Max fixes his issues in the cobbles, and will finally place freedom in his hands. David also tells Gail that his son might have an early release.
Though David advises Max not to get his hopes up, the youngster looks forward to finally stepping back into Weatherfield.
In her latest interview, Sair Khan hinted at Max's return and expressed her thoughts about the upcoming storyline. "His sentence is nothing like she thought it would be.
The last time she saw him, they didn't end on good terms. She did say that she only saw him in prison for her own healing, not his. She feels that nothing has changed when he gets out," the actress told Metro.co.uk.
Will Max get his early release? Or will he extend his patience and wait for the right time?
Be sure to catch up on everything happening with Coronation Street right now. Come back here often for Coronation Street spoilers, news, and updates.