Coronation Street Spoilers: Tyrone Dobbs Opens Up About His Past Addiction Problems
Coronation Street spoilers, news, and updates tease that Tyrone Dobbs opened up about his addiction experience during a support group meeting.
In the recent episode of the longest-running soap, Tyrone was in shock when his mother, Cassie, was found unconscious on the ground.
It was when she took addictive pills she purchased from her drug dealer, Dean. Luckily, she went back to her senses after the emergency room team was able to stabilize her. Though Cassie ended up in the precinct flat, she felt at ease when Abi Webster came to support her.
Abi then encouraged the woman to eat something, but due to her intense withdrawal, Cassie lost her appetite.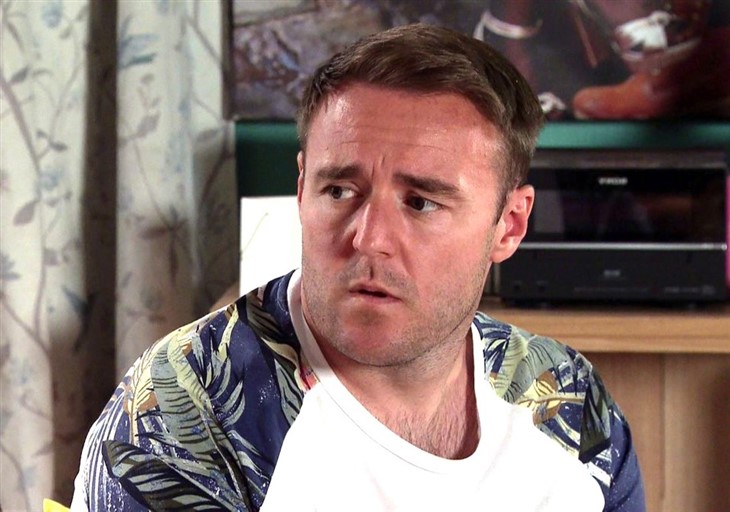 Meanwhile, Abi invited her to a support group meeting and Tyrone agreed to come along. Amidst the addiction stories, Tyrone shared his experience where he got attached to Battenberg and other sweet treats.
Coronation Street Spoilers – Tyrone Dobbs Confronts His Grandmother Evelyn
After the fruitful meeting, Tyrone asked his mom about her experiences when she was younger. Cassie then stated that her mother threw her out of their house leading her to indulge in prostitution and drugs.
As a result, the loving son confronted Evelyn and blamed her for Cassie's terrible situation. Upon hearing the man's rage, Evelyn shared her side of the story.
Tearfully, she stated how she took care of Cassie when she was young. She often encouraged her to eat vegetables because other children had no food on their table.
Evelyn pointed out that the only worst thing she did was to wash Cassie's mouth with soap and tell her to take her elbows off the table.
However, even if she tried to convince Tyrone that Cassie was just making a tale, Evelyn ended up leaving their home.
Coronation Street Spoilers – Alan Halsall Talks About His Current Storyline
During his latest interview, Alan Halsall shared about Tyrone's struggles in dealing with his mom and other family issues.
"Obviously, Tyrone's only getting part of the story, and of course, Evelyn can be quite guarded and closed off about things and therefore it is hard to piece it together," he told Metro.co.uk.
Moreover, he opened up about his confrontation with his onscreen grandma, Evelyn. As his character wants to help Cassie, he can't help but think about the woman's undesirable experiences.
Though Tyrone was torn between Cassie and Evelyn, the actor stated that he failed to take sides with the latter.
Be sure to catch up on everything happening with Coronation Street right now. Come back here often for Coronation Street spoilers, news, and updates.