Coronation Street Spoilers: Conflict Between Paul And Gemma Before Her Wedding Day
Coronation Street spoilers, news, and updates tease that Paul Foreman, played by Peter Ash, had friction with his twin Gemma, played by Dolly-Rose Campbell, before her wedding day.
As we may recall, Paul has been diagnosed with a neurological disease. He has Motor Neurone Disease, which could make his life shorter than expected. He was also recently caught stealing a car from someone who was recently murdered.
There are a lot of things going on with his life right now, not to mention that he recently blackmailed someone for money so that he could still provide for his family even after his diagnosis.
Coronation Street Spoilers – Paul Feels More Symptoms Of His Disease
And now, Paul has experienced another challenge in his life. He feels pain in his foot just before Gemma's wedding, and he desperately wants to hide his pain from everyone.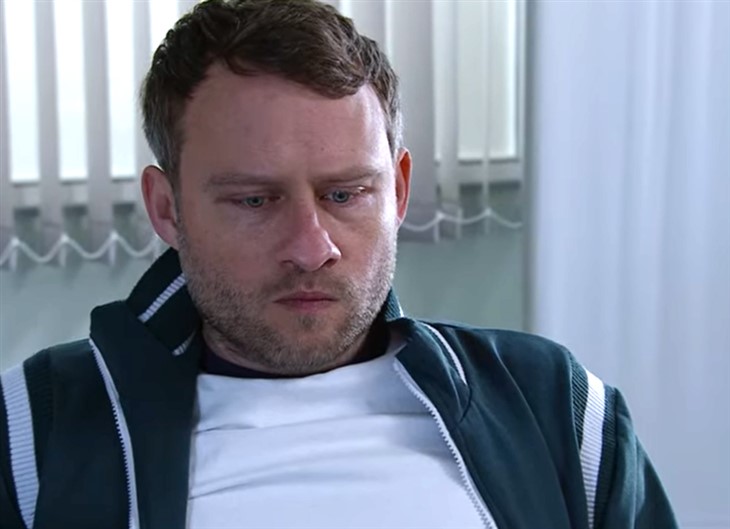 When someone noticed that Paul found it hard to walk properly, he immediately went to his appointment at the hospital. He met with Dee Dee (played by Channique Sterling-Brown), his only confidant, to join him in his appointment. He asked his doctor to treat him to extend his life.
According to a nurse, the treatment is not a cure. And only a few people can be qualified for the mentioned treatment. But Paul desperately wants to be included in the treatment because he needs to get better for his family.
Coronation Street Spoilers – The Start Of His Rift With His Sister
Later at the party, Paul tried hard to hide his pain. He was very uncomfortable, which made him a little bit irritated with anything.
Because of his attitude, even Billy, his partner, even walked out on him. And then he was left there and eventually got asked by his sister to dance with her. At this point, Paul is still hiding his pain, and he refuses to dance with Gemma in order to hide his pain. It would be more obvious when they dance, and the dancing could make his pain a lot worse.
Paul decided to walk out, and Gemma immediately followed him, worrying about what was wrong with him. Paul said that he was tired and just feeling really sick because of the arrangements for the wedding. Gemma took offense at everything he said and got really hurt.
Paul added that he didn't care about the wedding and asked her to find someone else to walk her down the aisle. This is a bit extreme for Paul. Just to hide his pain, he just chose to hurt his sister.
Will they be able to reconcile before the wedding?
Be sure to catch up on everything happening with Coronation Street right now. Come back here often for Coronation Street news and updates.