Prince Harry And Meghan Markle Planning Full-Feature Netflix Film About Royal Life
So, could this be the reason why Prince Harry likes to hold up his iPhone and record life as it happens everywhere he goes? Maybe. There's a new report that suggests Harry and his wife Meghan Markle might be planning a feature-length film on their royal lives for Netflix. Keep reading below for everything you need to know.
Prince Harry And Meghan Markle Planning Full-Feature Netflix Film About Royal Life
According to The Mirror, it seems like the Duke and Duchess of Sussex still have a lot to tell the public when it comes to their private lives as royals.
Not only did they star in their own docuseries with Netflix, but Harry also seemingly threw everyone in the royal family under the bus with his tell-all book, Spare. And now it looks like the couple have even more to say as they apparently have a "big screen story to tell about what happened in the palace."
One source close to the situation told Closer magazine, "There are a lot of nuances from their story that they feel are still missing after the documentary and Harry's book.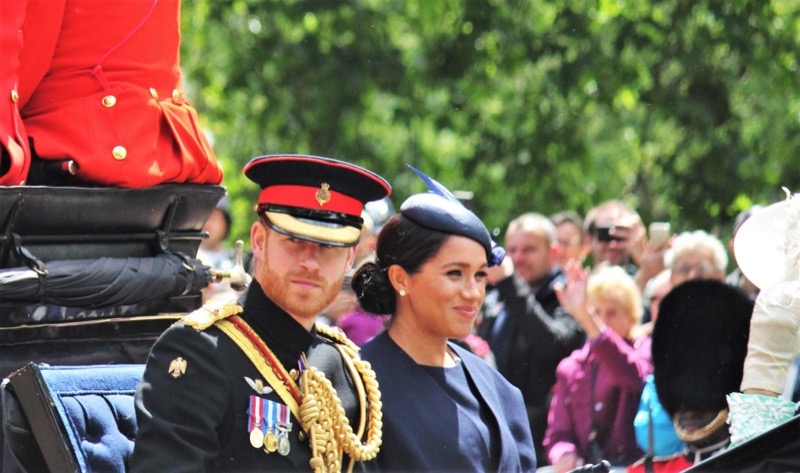 There is no doubt they would get a handsome payday for it, which is hugely tempting. Meghan is really pushing for it to happen, while Harry wants to treat it more carefully – but they are entertaining the idea and their team are talking about the kind of money they would want for the rights to their story."
Royal Family News: What's Next For Harry And Meghan?
As far as what else Harry and Meghan couple possibly have to say about the royals remain to be seen but the Duke of Sussex did say that he has enough material about the royals to write a second book if he wanted to.
In Spare, Harry told the world that his father King Charles was emotionally stunted and that he thought Camilla Parker Bowles would turn into an evil stepmother. If that weren't enough, he also detailed a nasty fight that he got into with his brother Prince William, that resulted in Harry getting pushed into a dog bowl.
Tell us celebrity gossip fans, how do you feel about this story? Contribute to the buzz by dropping us a line with your thoughts in our comments section below. Also, come back here for all the latest news about your favorite Hollywood and reality television stars right here.
Editorial credit: Lorna Roberts / Shutterstock.com