Coronation Street Spoilers: Stephen Reid Continues to Poison Carla Connor's Mind
Coronation Street spoilers, news, and updates tease that Stephen steps up his game as he keeps on drugging Carla's drink. In the previous episode of the longest-running soap, Stephen (Todd Boyce) got offended when Carla (Alison King) asked him to help pack at the Underworld factory.
The moment got worse when his former associate, Dick Havisham, appeared in the company. As a previous fashion mogul, the iconic villain felt humiliated when Carla told the man that he was working in the factory to pack the products.
Coronation Street Spoilers – Stephen Reid Got Fired When He Told Havisham That He Was A Senior Consultant.
As villain as he was, Stephen then planned out an act of revenge for the Underworld manager. In return for his humiliating moment, he got himself some LSD and mixed them into Carla's coffee to lose her focus on her piled-up workload.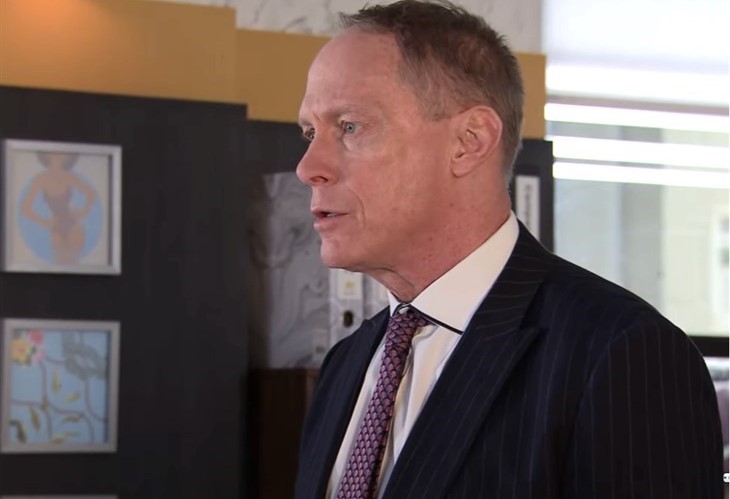 It seemed like the plan was working when she felt dizzy after she finished her drink. For the second time, Stephen drugged Carla's wine during their night out at The Rovers. He then stepped foot into the office to mess up her paper works as well as to delete her scheduled meeting with Dick Havisham from her diary.
Later in the week, Stephen told Carla that she canceled her meeting with Dick when she wondered why it was not on her list. When the day of the meeting came, the business associate called out Carla and expressed his frustration as to why Carla didn't show up.
Coronation Street Spoilers – Stephen Reid Leaves Carla Connor Out of Her Mind Again
In the upcoming scenes of "Coronation Street," Stephen is up with his evil plans again when he decides to mix some illegal substance in Carla's tea. It all starts when the company's American clients arrive at the Underworld to discuss their business proposal.
When Carla orders the villain to make some tea, Stephen doubles the doses of drugs in her drink. Meanwhile, when the meeting is about to end, the Underworld manager starts to feel strange in her body. When the clients leave the office, everyone expresses their glee as they closed the deal.
However, amidst the celebration, Carla shouts at them and demands to get out of the factory. While the employees are astonished with their boss' sudden behavior, Stephen smirks at another successful evil plan.
Nobody in the Underworld knows about the villain's shenanigans, so they all think that Carla is suffering from psychosis again. Feeling on top of the game, will Stephen step up his revenge against Carla? Will she be his next murder victim?
Be sure to catch up on everything happening with Coronation Street right now. Come back here often for Coronation Street spoilers, news, and updates.