General Hospital Spoiler: Emma Samms Reprising Her Role As Holly Sutton?
General Hospital spoilers, news, and updates tease that a fan favorite may be returning to the ABC soap opera. Sources reveal that Emma Samms may be reprising her role as Holly Sutton.
Fans may recall that Samm left the show last year after her character, Holly, faked her death with the help of her friends. They staged her being burned and needing to be away to recover. But the truth was that Holly was alive and searching for Ethan, her captive.
General Hospital Spoilers – Emma Samms Opens About A Possible Return
Last December, Samms talked about a possible return to General Hospital during a Coastal Entertainment zone fan gathering. She teased that coming back is possible.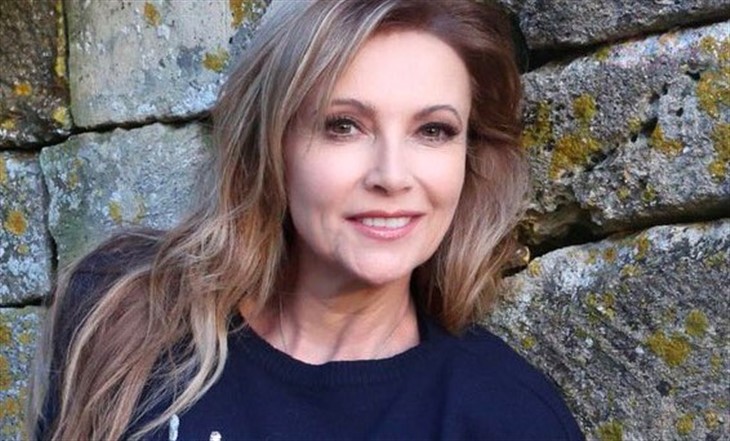 "It was the perfect ending in as much that it wasn't really an ending," Samms said at the time. "It has left the door open for much more for Holly and Robert [Scorpio, Tristan Rogers]," Samms said.
Soap operas have become more proactive in trying to prevent spoilers from coming out. They still make casting announcements but they don't always say what character an actor will be playing or when they will make their appearance.
However, it seems like General Hospital inadvertently made the announcement about Samms' return. Viewers noticed "Emma Samms as Holly Sutton" on their screens during the credit roll of the episode that aired last March 10.
Fans didn't see her character in the said episode, but they have started to speculate that she may be coming back soon. While waiting for her to reprise her role, the drama continues on General Hospital for the week of March 13.
GH Spoilers – Is This The End For Portia Robinson And Curtis Ashford?
General Hospital spoilers tease that Curtis Ashford (Donnell Turner) will struggle to forgive Portia Robinson (Tabyana Ali). He'll find it difficult to mend their broken marriage after all the latter has done.
Fans may recall that Portia kept the possibility that Trina Robinson (Tabyana Ali) could be his daughter a secret. As for Trina, she has no plans of forming any form of relationship with Curtis.
Curtis is furious that Portia lied to him for years, and learning about her deception has changed the way he looks at her. Plus, Curtis is staying at the Metro Court now so it's possible for him to cheat on Portia if she wanted to. The question now is if the writers will go in that direction.
Be sure to catch up on everything happening with General Hospital right now. Come back here often for General Hospital spoilers, news, and updates.