Coronation Street Spoiler: Daisy Midgeley States Her Fear Of Justin In Court
Coronation Street spoilers, news, and updates tease that Daisy Midgeley is wrapped in fear when Justin appears while she gives her statement in court.
In the previous episodes of the longest-running soap, the social media influencer kept on pushing Justin away the moment she knew that he was the man behind the multiple bouquets she received.
Coronation Street Spoilers – Will Justin Continue To Make Her Life Miserable? How Can Daisy Midgeley Protect Herself?
After how many attempts to discourage the man, Daisy was red in anger when she found Justin (Andrew Still) carrying a bunch of flowers once again.
Due to her extreme madness, Daisy (Charlotte Jordan) demanded the man to leave her alone. However, Justin kept on insisting on his place in the woman's life, leading Daisy to physically hurt him.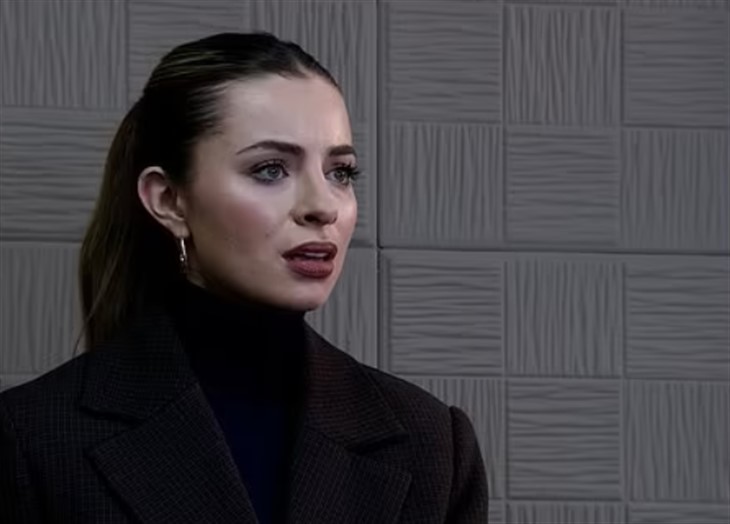 Later that day, Daisy made her way to the police station, but she was left disappointed when Justin had already filed a complaint against her.
Back in the pub, she spared some time talking to the stalker alongside Daniel Osbourne (Rob Mallard). Once again, Daisy warned Justin to distance himself from her, however, the woman got more devastated when the stalker asked for one last chance to be with her.
Following her warning about the Stalking Protection Order, Daisy continued to feel horrified when Justin told her that he will never leave her alone.
Coronation Street Spoilers – Daisy Midgeley Shows A Brave Heart In The Court
Avid viewers knew that Daisy tried her best to raise her complaint to the authorities as she found it hard to convince them with her story.
Meanwhile, one policeman began following her on social media and made an effort to help her, leading her to take a step closer to justice.
In the upcoming scenes of "Coronation Street," Daisy puts on her brave heart in court and utters her statement against her stalker, Justin. She emotionally shares how the man did his best to make her life a living hell.
She states how frightened she was when the man made his way to the wedding fair and took a delivery job on the cobbles just to be close to her.
Meanwhile, as she is about to end her statement, the door of the court swings open, and Justin comes in with a brace wrapped around his neck. When Daisy sees him entering the place, her body gets cold and shaking.
On the other hand, Adam Barlow (Sam Robertson) talks to the social media influencer and reveals that getting a protection order can be difficult.
Be sure to catch up on everything happening with Coronation Street right now. Come back here often for Coronation Street spoilers, news, and updates.