Coronation Street Spoilers: What's Really Going On With Roy Cropper's Health?
Coronation Street spoilers, news, and updates tease new information about Roy Cropper's health. Roy Cropper is played by David Neilson.
In past episodes, Roy Cropper has been struggling with his health, and there were no explanations until recently.
Roy has been experiencing a lot of health scares recently. For instance, in the episode where he attended a salsa class with Evelyn (played by Maureen Lipman), he felt sick and had chest pain. He also felt breathlessness. He didn't want to elaborate on what he was feeling, and it worried his friends, especially Evelyn. Roy triggers his condition because he needs to chase his dog.
In a recent event, Roy felt a strain on his chest after his Shih Tzu ran after a cat, and he had to go after it. He was knocked over by the tiredness, and he felt a lot of pain in his chest because of the sudden activity.
Evelyn saw him and immediately called an ambulance. It was revealed at the hospital that he is dealing with angina. It is a type of chest pain that is caused by decreased blood flow to the heart. It is a symptom of coronary artery disease. Symptoms include chest pains, particularly tightness in your chest, which Roy experienced.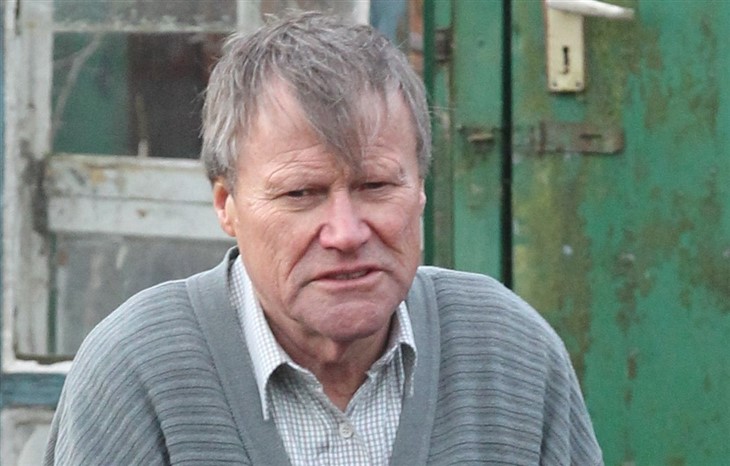 Roy needs an operation
Upon learning about his condition, Roy doesn't feel like it's a serious condition. He even casually asked if there were any medications for it. But the physician immediately told him that he would need a stent operation.
Evelyn commented on the statement of the doctor, saying that it is a drastic measure for chest pains. The doctor said the condition could lead to more serious complications if he would not have the artery-widening operation.
Evelyn immediately told Roy that he should tell his niece Nina (played by Mollie Gallagher) about his condition. But Roy decided to keep mum about his operation to his niece because he didn't want her to get worried. It was just a basic operation, according to him, and no one should make a big deal out of it.
In order to hide his condition and his procedure, Roy told Nina that he would just take a trip to Rhyl. Evelyn supported Roy's decision to keep this from Nina. She even offered to look after Roy's dog while he was away.
We're wondering how Roy fully keeps his condition a secret from Nina because we know it won't just end with the operation. There could be maintenance medications, and how would he explain those? Will Nina eventually discover that Roy has been lying to her?
Be sure to catch up on everything happening with Coronation Street right now. Come back here often for Coronation Street news and updates.