Royal Family News: Prince Harry & Meghan Accused Of Outrageous "Sense Of Entitlement"
British royal family news about Prince Harry and Meghan Markle divulges that the royal runaways stand accused of "oozing" a sense of entitlement that is so potent it's leaking out of their "pores."
Who is so bold to accuse the much-mocked pair and call them out on what many people would agree is a bombastic sense of specialness? Let's find out who the latest Meghan and Harry naysayer is royal fans!
Royal Family News: The Megyn Kelly Show With host Megyn Kelly
Megyn Kelly show host Megyn Kelly has no time for the Markles and she's the one calling them out on their bratty behavior.
What set her off was the outlandish claim that they were on a high-speed pursuit through the very stop and go traffic that clogs NYC streets.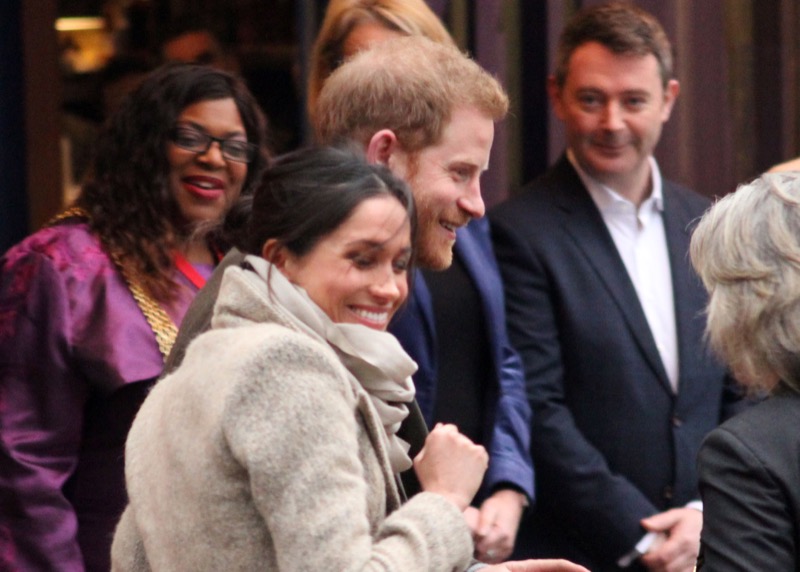 According to them, life, liberty and the pursuit of happiness were all endangered on the night Meghan received an award for her greatness—but the other Megyn, isn't buying it.
Royal Family News: Megyn Kelly Slams Meghan Markle
After the "car chase" the Markles did what they do best and made demands on the media, ordering that "video and photo evidence of the chase be 'handed over.'" Which is puzzling since Harry was seen filming the whole thing at the time.
Kelly told Sky News host Paul Murray that this episode shows their sense of entitlement "as something that's "oozing out of their pores."
As GeoTV notes "the NYC car chase went on for about two hours, in the heart of Manhattan, following Meghan's appearance at the Women of Vision Awards."
Kelly added that Prince Harry and Meghan Markle "needs to understand the paps (paparazzi) have a job to do," telling them to "take it like a man or a woman, move on and stop complaining" because "it's not pleasant" for either parties.
Royal Family News: Meghan And Harry Need To Understand
In other news, film and TV producer, Erbil Gunasti, doubled down on the Markles, telling Meghan to stop going "public with her woke agenda because, to many, it seems like they are being lectured by someone seemingly so obsessed by ambition, money and publicity."
Gunasti, like Kelly, had some choice words about the Duchess of Sussex, describing her as someone who stole "the heart of a handsome prince and is living an extraordinary life," all of which happened "despite her humble beginnings."
He added that the public see her as "An actress, turned Princess, turned Duchess, turned campaigner, turned victim" at the end of the day. Tell us your thoughts about Meghan Markle, royal fans!
Be sure to catch up on everything happening with the royal family. Come back here often for royal family news and updates.
Editorial credit: Lorna Roberts / Shutterstock.com