EastEnders Spoilers: Max Branning Freaks On Rainie Cross – Baby Abi Scam Blowing Up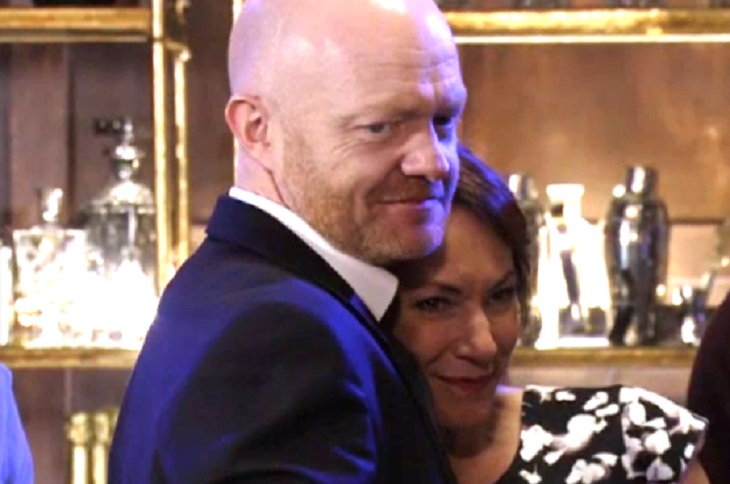 EastEnders spoilers indicate that Max Branning and Rainie Cross know that time is running out on their sham marriage. As a matter of fact, Max will hit out at Rainie and blame her for jeopardizing their baby Abi scam.
As fans already know, the only reason why Rainie married Max, to begin with, is so that he could look after his granddaughter. She played along with her part, just so she could pocket some cash along the way. However, Max will soon give Rainie a warning about her behavior.
EastEnders spoilers indicate the two will be at each other's throats when a meeting with the baby's social worker goes entirely wrong. Max even tells Rainie that she has been more of a problem than anything and even believes that she might be hindering his chances of winning full custody of baby Abi.
He's also concerned that there are whispers of people believing that he and Rainie are not a legitimate couple.
That's when Rainie decides to take matters into her own hands by hosting a meal for Mel Owens and Jack Branning. However, Max thinks that she might be trying a little too hard and ends up getting into an argument with her.
But that's when the unexpected happens. Rainie gives him an unexpected but very passionate kiss. Could this mean that she's falling for Max? Will he reciprocate? Fans will just have to tune in to find out what will happen next!
EastEnders airs weeknights on the BBC. Check your local listings for times. In the meantime, let us know what you think by leaving us a line with your thoughts in our comments section below.
nd as always, don't forget to check back with Celebrating the Soaps for all the latest news, updates and spoilers on EastEnders and all of your favorite British soaps right here!