Amber Heard Says She's Not Quitting Hollywood
She might be gone, but that doesn't mean she will be forgotten. Of course, we are talking about actress Amber Heard. The Hollywood star recently relocated to Madrid, Spain but says that despite the fact that she's living in Europe full-time now, that doesn't mean she's giving up on her acting career. Keep reading below for everything she has to say.
Amber Heard Says She's Not Quitting Hollywood
Apparently, Amber is keeping out of the spotlight by raising her daughter in Spain these days. As many fans can recall, she had a very nasty and very public court battle with her ex Johnny Depp, in which she accused the actor of abuse, among other things. Well now it seems like she's wanting to let go of the past and focus on her future – in Madrid.
According to Page Six, the actress told a Spanish reporter, "I love Spain so much."
When she was asked if she plans on staying in Spain for a long time, she said, "I hope so. I love living here."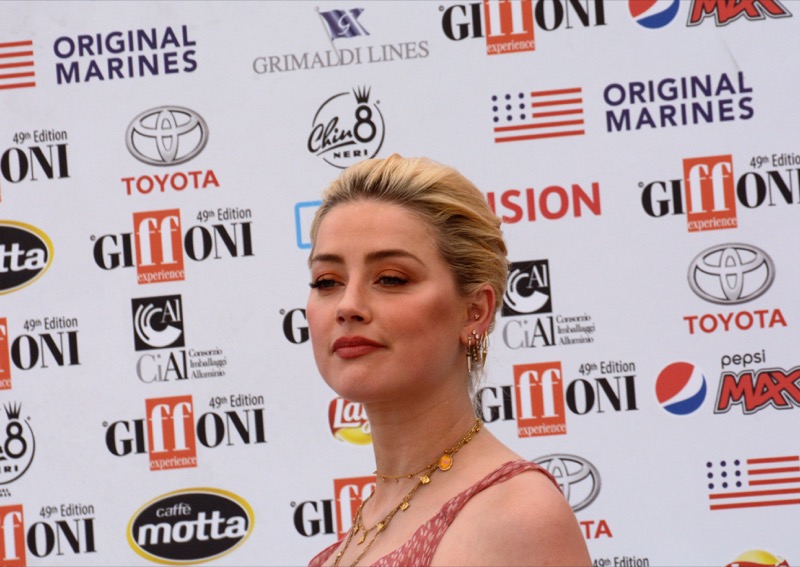 In addition, the reporter also asked Amber if she plans to act in the future. She said, "Oh, yes. I keep moving forward. That's life."
One source close to the situation also said last month that Amber definitely plans on making a comeback, but no one knows exactly when. The tipster said, "I don't think she is in any hurry to return to work or to Hollywood, but she will probably come back when the time is right, for the right project."
What's Next For Amber Heard?
In 2022 Johnny Depp won $10 million in compensatory damages and another $5 million in punitive damages in his defamation trial against his ex-wife. Johnny sued Amber for a 2018 Washington Post article that she wrote in which she insinuated that she was a survivor of domestic abuse, even though she never named her ex-husband in her piece.
From the looks of it, Amber definitely wants to bury all of that drama in the past. Here's hoping that she gets a chance to start new, right?
Tell us celebrity gossip fans, how do you feel about this story? Contribute to the buzz by dropping us a line with your thoughts in our comments section below. Also, come back here for all the latest news about your favorite Hollywood and reality television stars right here.
Editorial credit: GIO_LE / Shutterstock.com