Ben Affleck Reveals Wife Jennifer Lopez Knows He's 'Guarded' About Public Attention
Forget everything you read or saw about Ben Affleck, it's really not what it looks like. The "Justice League" star can explain. The 50-year-old actor told "The Hollywood Reporter" that his wife Jennifer Lopez, 53, believes he's guarding himself. He went on to confirm his wife's belief.
Ben Affleck — Why Affleck Puts Up A Guard In Public
Affleck's reason had to do with his past experience with the public and how they misconstrued his words and pursued the wrong narrative.
He told the outlet that before he came to the interview, Lopez, "gave me a talk this morning before this interview. She thinks that, because of experiences that I've had, I've become very guarded. And she's right."
He went on to share, "I view these things as land mines, where if you say one wrong thing, your career might be over."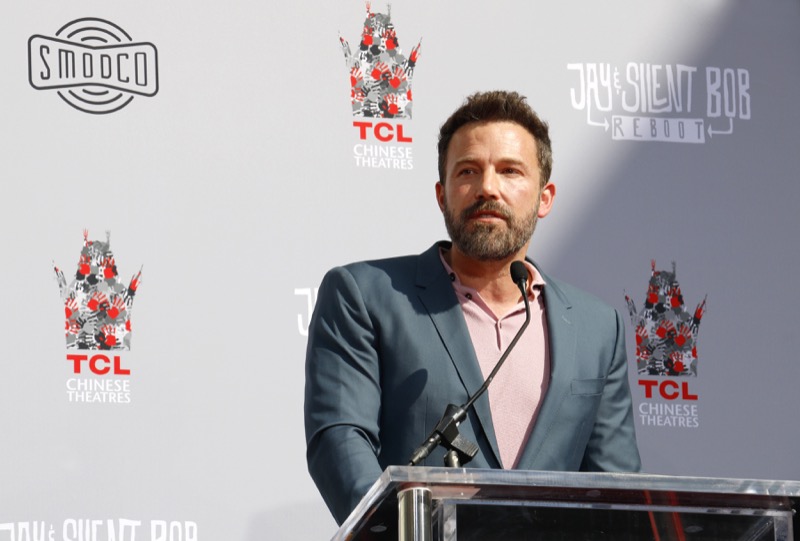 After detailing his unforgettable experience with the public in one of his past interviews, Affleck went on to say, "So she tells me today, 'Relax, be yourself. Have fun. You're actually a fun guy who is real and genuine and you just seem so serious.' Do I seem serious? But as in many things, she's really right."
Ben Affleck — Affleck Reacts To Being Tagged "Drunk" At Grammys
The "Daredevil" actor also shared his side of the story following his viral Grammy meme which got fans saying he was drunk.
Spectators who saw Affleck's bored look at the Grammys claimed that Lopez snapped at Affleck and demanded him to look cheerful but, that's not how Affleck recalled what happened.
Speaking to the outlet, Affleck said, "I saw [host Trevor Noah approach] and I was like, 'Oh, God.' They were framing us in this shot, but I didn't know they were rolling."
"I leaned into her and I was like, 'As soon they start rolling, I'm going to slide away from you and leave you sitting next to Trevor.' She goes, 'You better f—ing not leave.' That's a husband-and-wife thing."
He explained that he has been to several events in which he was bored but unlike popular belief, he enjoyed the Grammys. The actor said he's "gone to events and been pissed off. I've gone and been bored. I've gone to award shows and been drunk, a bunch. Nobody ever once said I'm drunk."
Continuing, he said, "They were like, 'He's drunk,' and I thought, that's interesting. That raises a whole other thing about whether or not it's wise to acknowledge addiction because there's a lot of compassion, but there is still a tremendous stigma, which is often quite inhibiting. I do think it disincentivizes people from making their lives better."
Be sure to catch up on everything happening with Ben Affleck right now. Come back here often for all the Ben Affleck's spoilers, news, and updates.
Editorial credit: Tinseltown / Shutterstock.com