Christina Ricci Reveals She Was Threatened With Lawsuit For Refusing To Do A Sex Scene
Christina Ricci is not new in the movie industry so when she says that there are some things happening in the industry now which would have been frowned upon in the past, believe her.
Having begun her acting career as a child star at age 9, Ricci has starred in several blockbuster films such as "Casper," "Buffalo '66," and the one that made her famous "Wednesday."
Her most recent film is Showtime's "Yellowjackects." In a recent appearance at "The View," for the promotion of "Yellowjackects" season 2, Ricci explained just how much the movie industry has changed over the years.
Christina Ricci — Ricci Was Threatened With A Lawsuit If She Doesn't Do A "Sex Scene In A Certain Way"
Speaking with " The View's" hosts, Ricci explained that nowadays, young actresses are getting more vocal about what they want and how they want their sex scenes to be like.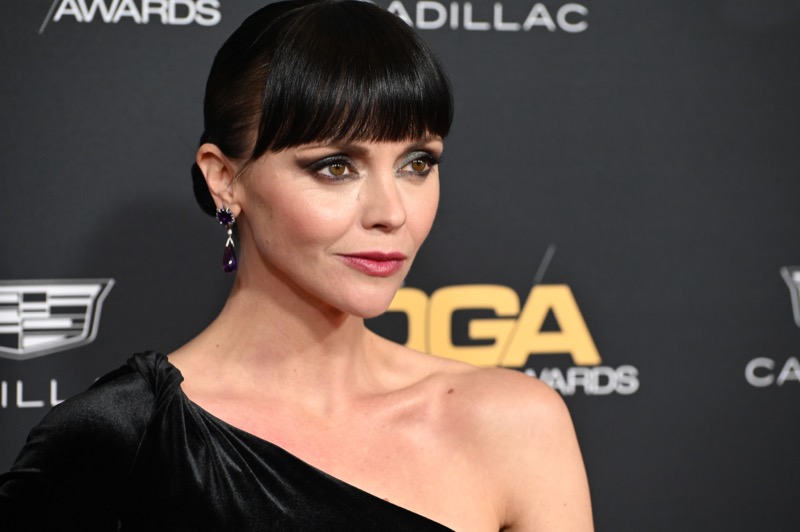 If they do not want to do a sex scene or go naked onscreen, all they have to do is say it. Ricci said she's happy with how the system has changed because now, actresses "can set boundaries."
"It's amazing to see they don't necessarily have to go through the things that we had to go through," said Ricci before adding, "They're able to say, 'I don't want to do this sex scene. I'm not going to be naked.' They can set boundaries for themselves that we were never allowed to do."
After sharing her amazement, the next information that came out of Ricci's mouth was not just unexpected but shocking.
In the bid to explain why she was that much impressed with the industry's latest development, the actress said, "Someone threatened to sue me once because I didn't want to do this sex scene in a certain way."
She went on to add, "It's just really changed and it's great to see."
Christina Ricci — Ricci Says Doing Sex Scenes Has Become "More Of Their Choice"
While Ricci explained how things have changed, Co-host Joy Behar pointed out that there are more sexual movies now than in the past, and Ricci replied, "Now that it's more of their choice instead of something you're forced to do, then you can get into the artistry of it or know how important it is for the story."
She also said, "I think that when you take away somebody's control over something like that, it just makes you never want to do it."
During the conversation, Ricci shared that she made lots of mistakes in her career as a young actor and wishes she could go back in time to fix them.
"I'd like to go back to 1996 and be like, 'All right… we had a practice run. It went OK, but it wasn't really as great as we wanted it to be,' we're going to do this again.'" said Ricci.
Be sure to catch up on everything happening with Christina Ricci right now. Come back here often for all the Christina Ricci's spoilers, news, and updates.
Editorial credit: Featureflash Photo Agency / Shutterstock.com