Brad Pitt's Son SLAMS Actor In Shocking Report!
Brad Pitt and his estranged wife Angelina Jolie share six children. And one of them reportedly slammed his famous father on Instagram.
Find out what Pax Jolie-Pitt said about Brad. And keep reading to discover what Pax revealed about the younger children in the family.
Brad Pitt – Called 'Despicable' Dad By Son
Pax Jolie-Pitt, the son of Brad Pitt and Angelina Jolie, allegedly called his estranged father a "world class a–hole" in an Instagram post on Father's Day 2020.
And Pax, 16 at the time, then reportedly used his private Instagram account to slam his father, according to Page Six.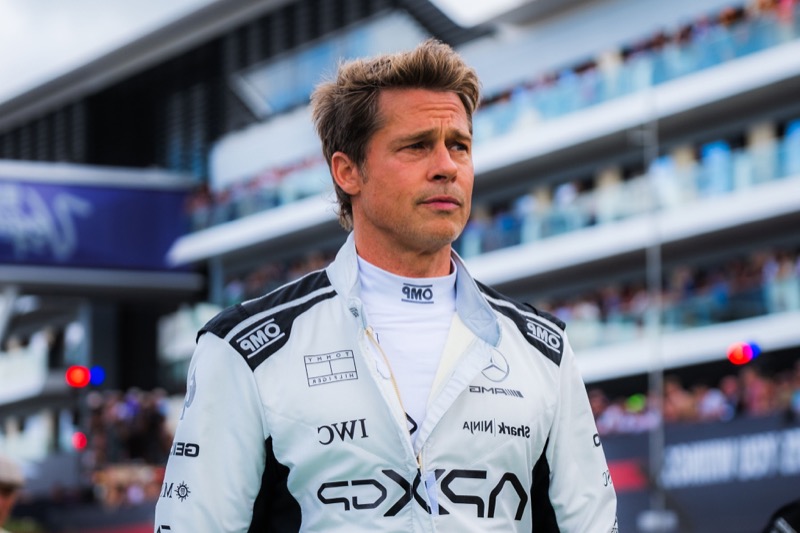 The teenager's verbal attack on Brad came four years after Pitt allegedly abused two of his children and Angelina on a private jet. And the post that Pax allegedly wrote began, "Happy Father's Day to this world class a–hole!! You time and time again prove yourself to be a terrible and despicable person."
However, the post continued, "You have no consideration or empathy toward your 4 youngest children who tremble in fear when in your presence." And that sentence seemingly referred to Zahara, 18, Shiloh, 17, and twins Vivienne and Knox, 15. Pax apparently did not include his older brother, Maddox, in the list of children who allegedly feared Brad.
Brad Pitt – Slammed As 'Awful' Father
Pax reportedly wrote the post over a pic showing Brad receiving an Oscar in 2020. And the college student claimed that his father "never understand the damage" he caused his family because Brad seems "incapable of doing so. You have made the lives of those closest to me a constant hell," he added.
And Pax reportedly also alleged, "You may tell yourself and the world whatever you want, but the truth will come to light someday. So, Happy Father's Day, you f–king awful human being!!!"
Brad has not appeared in photos with any of his kids since 2016. That year marked Angelina's decision to file for divorce after the alleged abuse in a plane. And the FBI investigated Brad for alleged child abuse but did not follow up with criminal charges.
However, in 2022, Angelina described how her children allegedly suffered trama from Brad via court documents. And the actress described Pitt as allegedly having "choked one of the children and struck another in the face." The documents also claimed that Brad "grabbed Jolie by the head and shook her. At one point, he poured beer on Jolie; at another, he poured beer and red wine on the children."
But although Pax's alleged post dates back three years, another of Brad's estranged children reportedly shaded him just last week. And Zahara introduced herself as Zahara Marley Jolie, leaving off her estranged father's last name amid her sorority induction.
Her mother and brothers Pax and Maddox attended the Alpha Kappa Alpha ceremony at Spelman College. Pitt and Jolie's marriage lasted from 2014 to 2019.
Tell us what you think. How do you react to the slams from Brad Pitt's son? And after you share your views, check back on our site for more celebrity news.
Editorial credit: Jay Hirano Photography / Shutterstock.com