Golden Bachelor Spoilers: Faith Martin Ready To Become Golden Bachelorette
The Golden Bachelor spoilers reveal Faith Martin is ready to become the Golden Bachelorette. She may have lost Gerry Turner's heart, but she's still hopeful about her journey. Keep reading to learn more.
The Golden Bachelor Spoilers – Faith Martin Ready For Her Journey
According to the Golden Bachelor spoilers, Faith Martin is ready for her journey to love. She was eliminated on a previous episode of the ABC dating competition series. Faith shared that she's ready to carry on with her journey. She sat down for an interview with NonStop Local.
"When other people would say I can't believe you were sent home, I say thank you because it shocked the crap out of me," Faith said about her departure.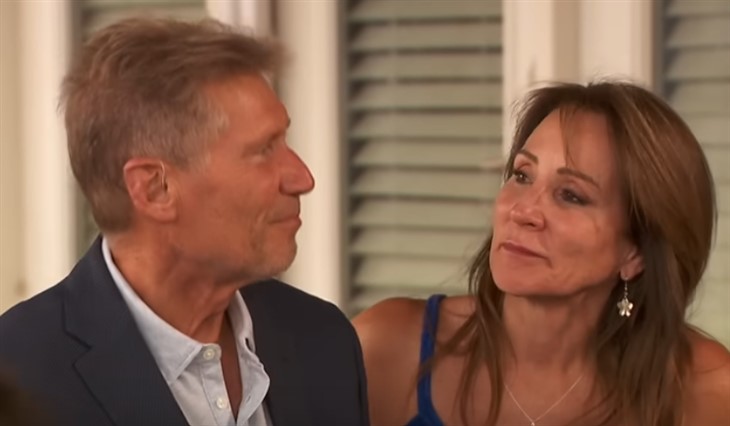 The Golden Bachelor spoilers suggest that Faith isn't giving up on love. She feels that her story has only started. The 61-year-old is excited to become the first-ever Golden Bachelorette if ABC offers her the opportunity.
Bachelor Nation fans have thrown around ideas on who should become the first-ever Golden Bachelorette. Kathy Swarts and Susan Noles' names have been thrown around.
The BFFs have won over the hearts of the fans this season. Kathy told E! News there should be several female leads.
Joan Vassos, who left the show early in the season for a family matter, is also interested in the lead. She recalled her time on the show.
Joan referred to it as "speed dating on steroids. People find love on the show, and I want to find love still." Fans are also hoping that Joan will find love again.
The Golden Bachelor Spoilers – Gerry Turner's Final Two
The Golden Bachelor spoilers tease Gerry Turner's final two. He chose Theresa Nist and Leslie Fhima. The latest episode featured their Fantasy Suite dates. However, fans are impatiently waiting to see who will propose to during the final rose ceremony.
It's hard to tell which one he'll choose. Fans will have to wait until the season finale, which airs on Thursday, November 30, a week after Thanksgiving.
This nail-biting season is taking place around the holidays. This means that fans will have to wait an extra week to see who Gerry will choose.
What are your thoughts on Faith Martin becoming the Golden Bachelorette? Do you think it will happen? Who do you think the title should go to? Sound off below in the comment section.
As always, check back for more of The Golden Bachelor spoilers, news, and updates.