Wednesday Star Jenna Ortega Blasted As Entitled And Toxic
Jenna Ortega has ruffled more than a few feathers in the entertainment industry following her bold claims that she changed certain lines in "Wednesday" on the spot to make the movie better, in her own sense.
While some in the industry stood by her and encouraged her for her creative thinking, others saw it as an affront to the show's writers, directors and showrunners and responded in kind. Perhaps one of her most outspoken critics is director and producer Steven DeKnight, of "Daredevil" fame.
Steven DeKnight – Won't Work With "Entitled" Jenna Ortega Following Star's Latest Revelations About Her Contributions To "Wednesday's" Success
The controversy originally ignited when Jenna Ortega appeared on the Armchair Expert podcast for an interview centered around her epic role in the hit Netflix series "Wednesday."
Discussing the show with the host, she said: "I don't think I've ever had to put my foot down more on a set in a way that I had to on Wednesday.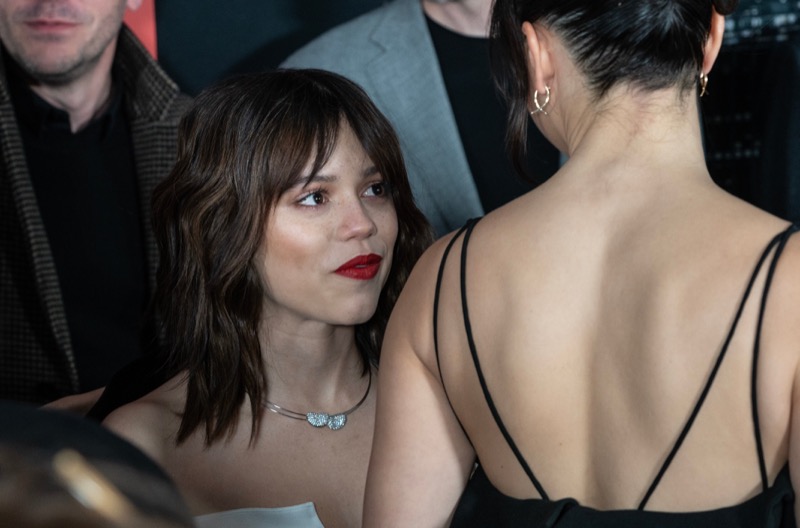 Everything that Wednesday does, everything that I had to play, does not make sense for her character at all. Her being in a love triangle made no sense."
She also went on to name other ways she changed the script to suit her idea of the teen goth-girl she portrayed, including her reaction to a dress, etc. Immediately after the episode went live, the internet had more than a few things to say about her.
Steven DeKnight – Takes Offence
Steven DeKnight taking offense, took to Twitter to criticize what he saw as "toxic" comments, writing: "She's young, so maybe she doesn't know any better (but she should). She should also ask herself how she would feel if the showrunners gave an interview and talked about how difficult she was and refused to perform the material."
He added: "This kind of statement is beyond entitled and toxic. I love her work, but life's too short to deal with people like this in the business."
Jenna Ortega, however, is unruffled by the drama and is busy listing things she wants changed in the upcoming second season – she wants the horror to be darker, for one. She also revealed that she turned down the role of "Wednesday" several times because she thought the series "wasn't going to be watched."
Be sure to catch up on everything happening with Jenna Ortega right now. Come back here often for all Jenna Ortega spoilers, news, and updates.
Editorial credit: lev radin / Shutterstock.com