Is Kim Kardashian Stalking Kanye West?
Fans claim Kim Kardashian is caught stalking Kanye West. She jet-setted to Tokyo where her ex-husband Kanye West is with his wife Bianca Censori.
The SKIMS founder shared her travels on Instagram. She traveled there with her son, Saint, seven. He wanted to see his favorite soccer players in Japan.
Is Kim Kardashian Stalking Kanye West?
It seems crazy to travel to Tokyo because of a soccer game. Some fans think it's because she wanted to keep an eye on her ex-husband Kanye West and his wife Bianca Censori, who are also there.
One fan took to the subreddit to share pictures of the couple while they were there. Some believe that Kim was there to see Kanye.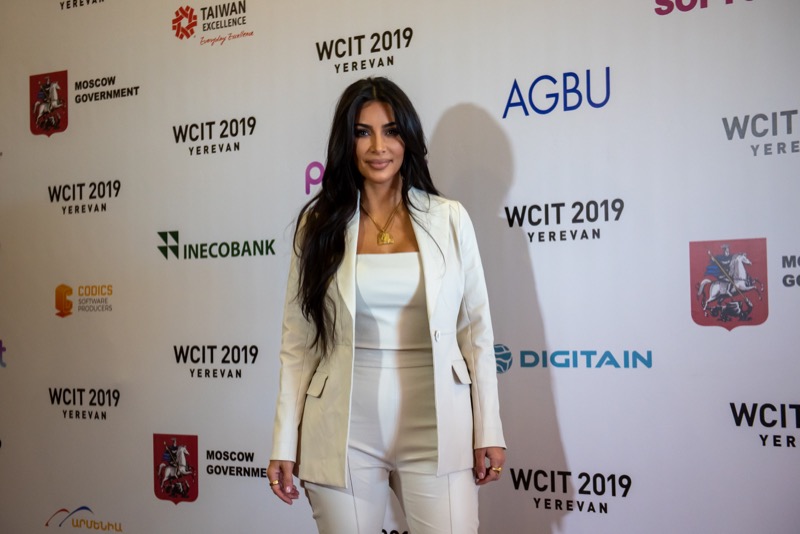 "Slightly concerning that Kim is following Kanye and Bianca to Tokyo. Like, why not pic another time? Her jealousy is unreal," one fan wrote.
Some fans claim that Kim Kardashian is still jealous of Kanye's surprising marriage. He got married to Bianca earlier this year. There are also rumors that the two are expecting their first child together. Kim hasn't moved on from their marriage even though she was in a nine-month relationship with Pete Davidson.
However, it could've been a family reunion. Kim and Kanye share four kids, including Saint. During her travels, Kim wore baggy jeans with crop tops. She's been trying out different trendy styles. Fans noticed the difference between the way she dresses and Kanye's wife dresses. Some have a feeling that Bianca will become the new fashion darling.
Kanye West Travels To Tokyo
One fan took to Reddit to share a photo of Kanye and Bianca in Tokyo. The two were talking to passersby. In that photo, Kanye wore a black long-sleeved shirt with shorts and socks. Bianca wore a similar black outfit but with boots.
"His shoes look like those little boots you wear with a wet suit," one fan noted.
"So is he like…permanently living in Tokyo now or like…is that just his favorite place? Cause I know he f***in loves Japan?" another one asked.
Kanye loves to travel around the world. He can never stay in one place. It's the reason why his marriage to Kim ended. The two often spent their time apart and it wasn't good for their kids.
What are your thoughts on Kim Kardashian's recent trip to Tokyo? Do you think she's stalking Kanye? Sound off below in the comment section.
Editorial credit: Asatur Yesayants / Shutterstock.com