Kim Kardashian Is Supposedly Embarrassed That Her Family Has Gotten Rejected For This Reason
They might be one of the most successful families on reality television, but that doesn't mean they are always invited to the best parties in town.
In fact, there's a new report that suggests Kim Kardashian might be feeling slightly embarrassed over rumors suggesting that the Kardashians and Jenners have not been invited by Anna Wintour to this year's MET Gala. This, despite the fact that almost the entire family was on the red carpet during the 2022 festivities. Here's what you need to know.
Kim Kardashian – Is Supposedly Embarrassed That Her Family Has Gotten Rejected For This Reason
While the official RSVP's have not come out yet, some reports have already indicated that Anna Wintour is looking to downsize the MET Gala this year or at least be a little more careful about who she invites and who she doesn't.
Even though there's a very good chance that Kim Kardashian will get invited to this year's function, rumor has it that the rest of her family will have to stay home.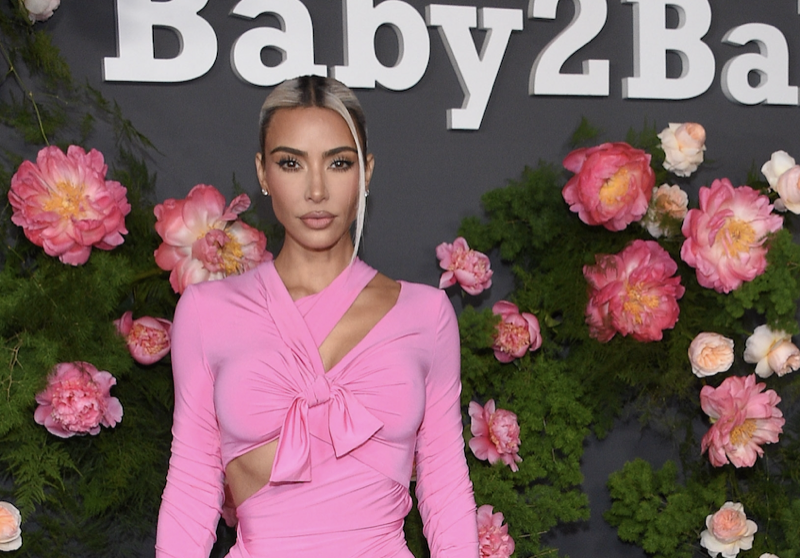 One source close to the situation said, "While invites have now officially been sent out and Kim has been confirmed, the news leak about her possibly not getting an invite did see tensions run high behind the scenes in what has been a big misunderstanding."
Is Kim Kardashian The Only One On The Invite List?
The insider added, "It's been embarrassing for everyone involved but Kim is still excited and has already been working with a top fashion house to design a custom look for the night."
However, the tipster also added that Anna Wintour has been "cracking down on the guests at the annual fashion fete and no Kardashians will make the cut."
Yikes. It sounds like no Kardashian is safe in this situation, right? Of course, time will tell if Kim will be at the MET this year. That said, the Kardashians have not made any comments about the matter just yet. Watch this space as we have a feeling there is so much more to come.
Tell us celebrity gossip fans, how do you feel about this story? Contribute to the buzz by dropping us a line with your thoughts in our comments section below. Also, come back here for all the latest news about your favorite Hollywood and reality television stars right here.
Editorial credit: DFree / Shutterstock.com