Martin Scorsese's 9-Minute Standing Ovation At Cannes Was "Amazing Experience"
I am so jealous of Martin Scorsese, Leonardo DiCaprio and the team behind "Killers of the Flower Moon" right now. I can't even get a ten-second standing ovation, and they got nine minutes of it?
Martin Scorsese and Leonardo DiCaprio's Latest Project Gets High Praise
"Killers of the Flower Moon" marks Leonardo DiCaprio and Martin Scorsese's sixth feature film collaboration together, and it's a hit! On Saturday, DiCaprio, 48, and Scorsese, 80, premiered "Killers of the Flower Moon" at the 2023 Cannes Film Festival in France.
Following the movie's 3-hour premiere, the receptive crowd appreciated the project by giving it a nine-minute standing ovation, per a report published by Variety.
Scorsese then stepped up to address the crowd during the moment, and he began by thanking everyone who lent their creativity to the project, adding, "We shot this a couple of years ago in Oklahoma. It's taken its time to come around, but Apple did so great by us. There was lots of grass. I'm a New Yorker. I was very surprised. This was an amazing experience. We lived in that world."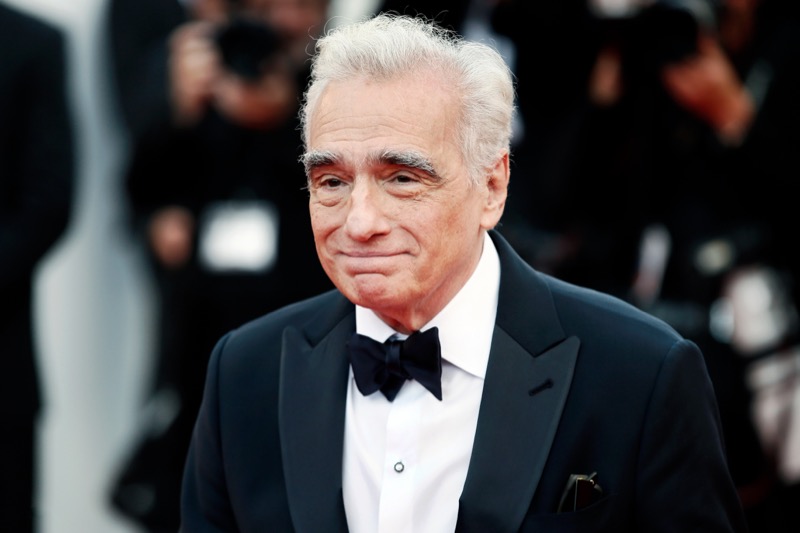 Robert De Niro, who just welcomed his seventh child, also joined them at the premiere. It was DeNiro's eleventh time working with Martin Scorsese.
What Is Martin Scorsese's "Killers Of The Flower Moon" Based On?
The film's world premiere is coming after Apple Original Films released a thrilling trailer to get fans excited about the movie, which, according to the official synopsis, is "an epic western crime saga, where real love crosses paths with unspeakable betrayal."
Adapted from David Grann's 2017 nonfiction book "Killers of the Flower Moon: The Osage Murders and the Birth of the FBI," the film takes place in 1920s Oklahoma and revolves around the serial killings of members of the Osage Nation, who grew wealthy in the early part of the 20th century after the government granted them the rights to benefit from the significant oil discovered on their land. The crimes would later be known as the Reign of Terror.
Onscreen, DiCaprio plays Ernest, the nephew of a powerful local rancher, who is in turn played by DeNiro, 79. Lily Gladstone plays Ernest's wife.
Other stars involved in the movie include "The Whale's" Brendan Fraser, Jesse Plemons, Tantoo Cardinal, Cara Jade Myers, JaNae Collins, Jillian Dion, William Belleau, Louis Cancelmi, Tatanka Means, Michael Abbott Jr., Pat Healy, Scott Shepherd, Jason Isbell and Sturgill Simpson.
Be sure to catch up on everything happening with Leonardo DiCaprio right now. Come back here often for all Leonardo DiCaprio spoilers, news, and updates.
Editorial credit: Andrea Raffin / Shutterstock.com