General Hospital Spoilers: Drew Realizes Ned Is Innocent — And Sonny Refocuses On Carly's Enemies Instead
General Hospital spoilers suggest that instead of sticking to his original assumptions about Ned Quartermaine (Wally Kurth), Drew Cain (Cameron Mathison) will follow his instincts and lead Sonny Corinthos (Maurice Benard) to the true culprit behind the SEC report — Nina Reeves (Cynthia Watros).
This isn't going to be easy for Sonny to admit to himself, but when he does, there won't be any way to turn back. Nina is going to pay dearly for what she's done, and Sonny won't be the only one itching to have the last word and banish her from his life.
General Hospital Spoilers — It's Not Ned Quartermaine
Drew returned from Greenland with a sense of pride and relief. His rescue mission had been a resounding success, and he and his friends had managed to save the world from the sinister Victor Cassadine (Charles Shaughnessy). All in a day's work, right? But Drew wasn't prepared to be hit with an investigation by the SEC the second he landed, and he's been tracing leads on it ever since in hopes of determining just who is behind it all. Every time he goes over it in his mind, Ned just doesn't make any sense.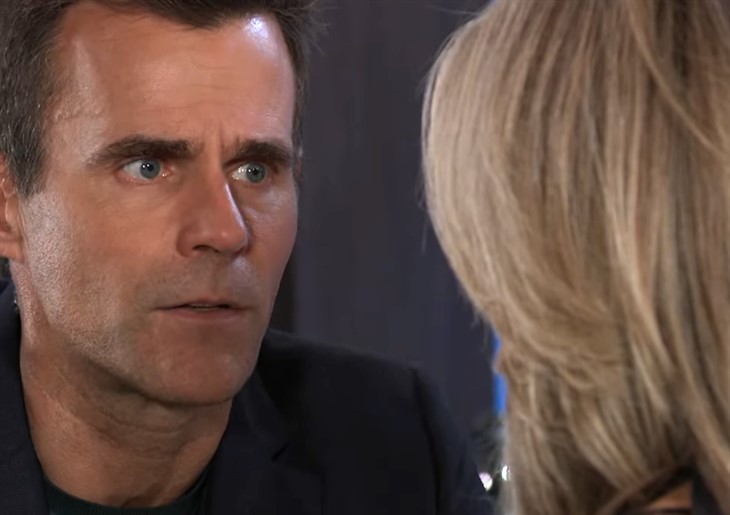 GH Spoilers- Claim Carly Spencer Will Soon Agree
Drew is about to break the truth to Carly Spencer (Laura Wright), as it seems like he's choosing to take a step back and really examine the situation. There's no doubt that he was heated when he laid into Ned about turning him and Carly into the police, but he's starting to see that the story just doesn't add up. For one thing, Ned is a shrewd businessman, but he's also been shown to prioritize family over everything else.
It seems unlikely that he'd sell out the mother of the groom on such a monumental day. Even if he was a ruthless CEO, it's hard to imagine he'd sabotage Michael Corinthos' wedding to his dying fiancé. Drew is taking a more measured approach, and that's what's going to help him crack this case. When he tells Carly he doesn't believe Ned is the rat in the family, she'll believe him. But that leaves one question: who is? When all signs point to Nina, Drew will have a tough time linking to her, but Carly won't.
General Hospital Spoilers — A Targeted Hit
The truth is, Carly doesn't need evidence to suspect Nina of wrongdoing. She can feel it in her gut; Nina did this. But Drew will remind her that she can't just go off the rails and accuse Nina until she has some cold, hard proof. When Carly loops Sonny in on what's happening, it's all going to come tumbling down. Revealing they learned Martin 'Marty' Grey (Michael E. Knight) gave a statement to the SEC about Carly and Drew, it will be Sonny who connects those dots. Will he tell Carly right away that he knows Nina spoke to Marty that day in private, or is he going to hold back and give Nina a chance to come clean? Let us know what you think, and keep checking back for more GH news and spoilers just around the corner.