Olivia Wilde Responds To Leaked Custody Papers In Jason Sudeikis Case
The star of "Don't Worry Darling" Olivia Wilde, and her ex Jason Sudeikis have been going head to head with their custody battle over their two kids Otis, 8, and Daisy.
Ever since Wilde got served on the grand stage of CinemaCon while she was introducing her film "Don't Worry Darling," in April 2022, the two have been doing all it takes to see to it that one of them wins.
While that day was supposed to be a very important day for Wilde, it turned out to be the most embarrassing day for her. However, Sudeikis has since denied ever having the intention of embarrassing Wilde in that manner.
"Mr. Sudeikis had no prior knowledge of the time or place that the envelope would have been delivered as this would solely be up to the process service company involved and he would never condone her being served in such an inappropriate manner." said Sudeikis' rep to "The Times."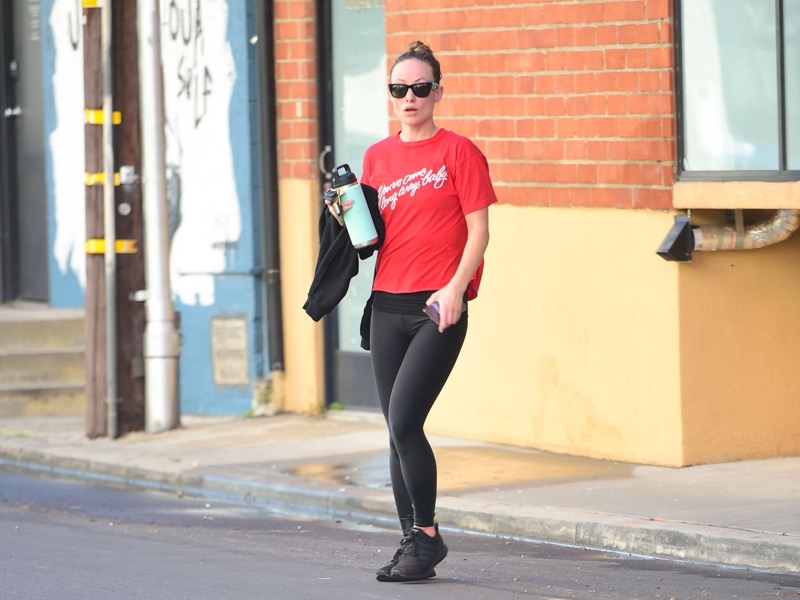 Olivia Wilde — Wilde Slams Leaked Legal Documents
The information that Wilde scored a big hit on her legal case with the "Ted Lasso" actor following Judge Adele Alexis Harris' announcement on Friday, March 24, has gone viral.
Judge Harris' announcement was that Sudeikis' appeal to have the case moved from Los Angeles to New York has been rejected. "The Court finds that it is in the interest of substantial justice that the parties' child support petition be heard in California,"__ per TMZ.
Following the leaked information, Wilde released a statement through her rep that same day, ranting about "breach of trust."
"The sealed and private documents that were leaked today are the utmost breach of trust and never intended for public consumption. This private family matter, involving young children, has continued to be a tabloid fixture and the press coverage dating back a year has been relentless and traumatic," reads the statement.
It further said, "Olivia only continues to be focused on co-parenting her children and moving past this difficult period swiftly and drama free."
Olivia Wilde — Wilde Called Out Sudeikis For Being "Malicious"
According to court documents obtained by "Daily Mail" on Thursday, March 23, Wilde called out Sudeikis for trying to prolong the case thereby making Wilde incur debts along the way, while knowing fully that he's wealthier than Wild.
The court documents read: "Jason should not be permitted to litigate Olivia into debt, and then claim she should be deprived of her right to seek a needs-based fee contribution from him."
"While the details of Jason's finances are presently unknown as he refused to substantively respond to basic discovery, she is aware that he is far wealthier than she is."
Wilde also proclaimed that she was certain that the venue of the case was settled and that it would be held in Los Angeles but, unbeknownst to her, Sudeikis had other plans.
"We were scheduled to start working with a family therapist in California in mid-January. I thought things were calming down and were going to move forward in a more amicable, respectful fashion," said Wilde.
She continued, "Instead I learned on January 10, 2023, that the entire time I was negotiating the parenting time schedule in California [Jason] was plotting to proceed with the New York Child Support proceeding behind my back."
Wilde also claimed that the 47-year-old actor purposely withheld court date from her and her legal team so that they would be absent from court on that day. "I am completely perplexed at why he believes that engaging in intimidation or trickery will serve him or our children's best interests."
Be sure to catch up on everything happening with Olivia Wilde right now. Come back here often for all the Olivia Wilde's spoilers, news, and updates.
Editorial credit: Niamh Blanchard / Shutterstock.com