Rita Moreno Details Funny Issues She Had While Working With "World's Tallest Person"
The star of 1961's "West Side Story" shared some hilarious news about her experience while filming "Fast X" with her co-star the "Aquaman" actor Jason Momoa. "Fast X" is the tenth installment of the "Fast and Furious" franchise.
The actress described Jason as the "World's Tallest Man" because she found herself speaking to his waist belt whenever she engages in a conversation with him.
Rita Moreno — How Jason Momoa Joined The Fast & Furious casts
In an exclusive discussion with E! News at the Time Women of the Year Gala on March 8, Rita said, "Jason Momoa is the world's tallest person. When I met him while I was there doing the film in England, I was actually talking to his belt."
Continuing she said, "That man is so damn tall, literally. I mean he's like way up here and you're sort of looking at his belt and then go, 'Hey, it's me, Rita."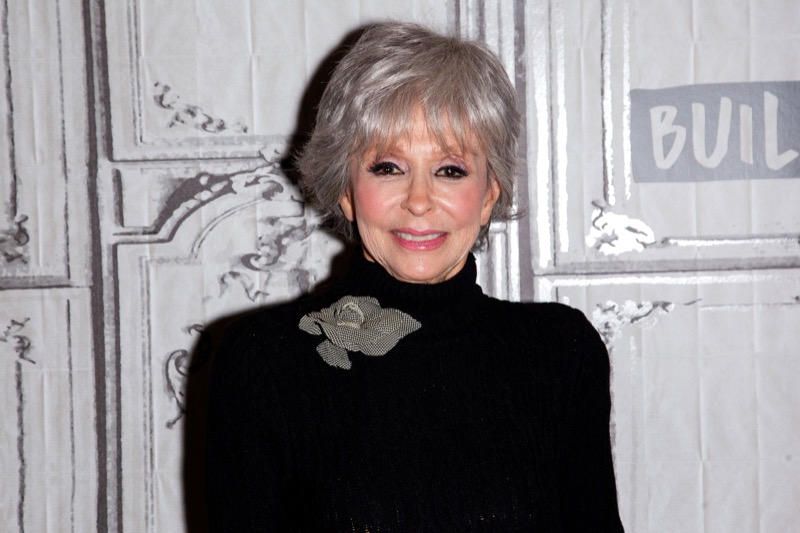 In April last year, Jason attended the premiere of Michael Bay's movie "Ambulance" in Los Angeles to clear the air of the dating rumors surrounding him and Kate Beckinsale, and to support his friend Yahya Abdul-Mateen II.
There, he revealed to Kattie of Extra TV that he'll be joining the Fast and Furious franchise and that he's so glad Vin Diesel brought him in.
"We are doing 'Fast 10', it's finally happened. It's taken 10 movies for Vin [Diesel] to invite me, so thanks Vin for finally coming to your senses. I think I just begged to be in it. I just want to play the bad guy again," said the "Braven" actor.
When Katie asked if he would be playing the villain he replied "F**k yeah!"
When asked if he was destined to be in the franchise, Jason quipped, "I mean I like motorcycles and cars… granted they're not new, they're all old… I want to do things fast… I just want to be the bad guy again."
Rita Moreno — Rita Is Playing The Role Of Dominic's Grandma In "Fast X"
Rita is playing the role of Dominic Toretto (Vin Diesel) in the upcoming "Fast X" scheduled to drop on 19th May. "Can you believe it? I'm his grammy, I'm Vin's Grammy," Gushed Rita to E! News.
Likewise, Vin Diesel is happy to be starting alongside Rita and considers it "another dream come true." Speaking with the outlet last month, Vin showered praises on the movie icon Rita.
"I grew up in New York, so West Side Story was right up the block from me, and she was in Nuyorican, and that's very close to home. So the fact that she was able to embody my abuela, this archetype that is so prevalent in all families, it was magical."
Be sure to catch up on everything happening with Rita Moreno right now. Come back here for all the latest news about your favorite Hollywood and reality television stars right here.
Editorial credit: SD Mack / Shutterstock.com