Sam Asghari Slams Reports His Marriage To Britney Spears Is In Danger
There's nothing to see here, folks. Britney Spears' husband Sam Asghari has taken it upon himself to set the record straight about their union.
The actor and model has slammed all of the "disgusting" rumors that began after a TMZ documentary suggested that their marriage was in trouble. Keep reading below for everything you need to know.
Sam Asghari Slams Reports His Marriage To Britney Spears Is In Danger
Sam took to his Instagram story to let the world know that he was none too pleased about TMZ's "disgusting" television special about his wife, Britney.
In his video, which was posted on Sunday night, he said, "I found it absolutely disgusting for the people who were in her life when she didn't have a voice, they went and told her story like it was theirs. It was absolutely disgusting."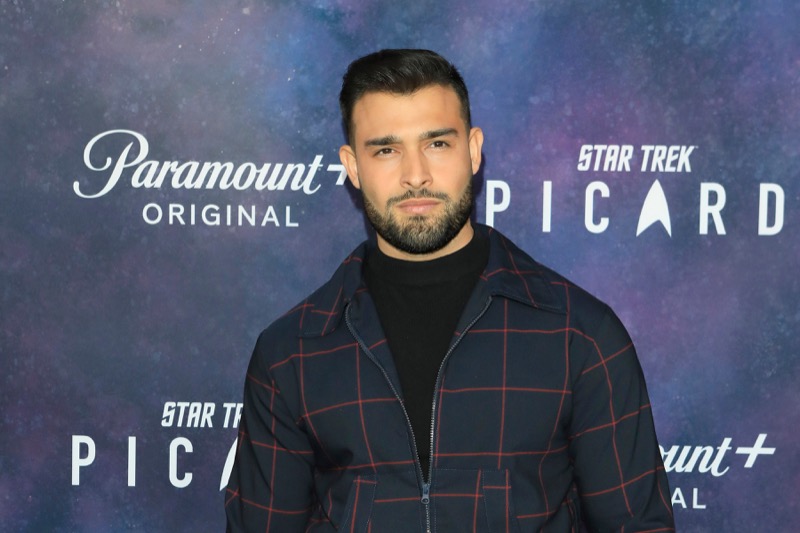 Sam went on to say that Britney's life is nowhere near the same of what it used to be when she was under the control of her father, Jamie Spears, and her 14-year conservatorship. He put it this way, "How are you going to take the most influential person of her generation, the Princess of Pop, America's sweetheart, and put her in prison where her father [Jamie Spears] tells her what to do, what water to drink, who to see and use her as a money-making machine?
All of a sudden — after 15 years when she's free after all those gaslighting, all those things that went down — now you're going to put her under a microscope and tell her story?"
He then said that all of the "gaslighting" has to stop and that "Ninety-nine percent of the time those are all clickbait [stories] for you to click and for them to make money, and that time is over."
What's Next For Sam Asghari And Britney Sam Asghari?
So far Britney herself has not made any comments about the matter. But then again, she has been spotted spending more time with her bodyguards lately than her own husband. She even took a solo vacation to Puerto Rico while Sam was supposedly working on one of his latest projects back in Los Angeles.
Tell us celebrity gossip fans, how do you feel about this story? Contribute to the buzz by dropping us a line with your thoughts in our comments section below. Also, come back here for all the latest news about your favorite Hollywood and reality television stars right here.
Editorial credit: Joe Seer / Shutterstock.com