VMA's Best New Artist Ice Spice Opens Up About Her Childhood And Growing Up In The Bronx
Within a year of blowing up, Ice Spice has managed to appear on the soundtrack of 2023's biggest movie, "Barbie," have a song, "Princess Diana," go viral, feature on a Taylor Swift track and go home with the best new artist award at the 2023 MTV VMA's. Let's just say that the rapper's future is very bright, here's what her past was like.
All About Ice Spice's Parents And Being the Eldest Of Five Children
The "Deli" rapper, whose real name is Isis Naija Gaston, is the eldest of five siblings born to dad Joseph Gaston and mom Charina Almanzar in the Bronx in Jan. 1, 2000, also growing up in the Bronx.
Even though her parents, who are of Nigerian and Dominican descent, split when she was young, she was still basically raised by both parents as they lived in close proximity in the Fordham Road neighborhood of the Bronx.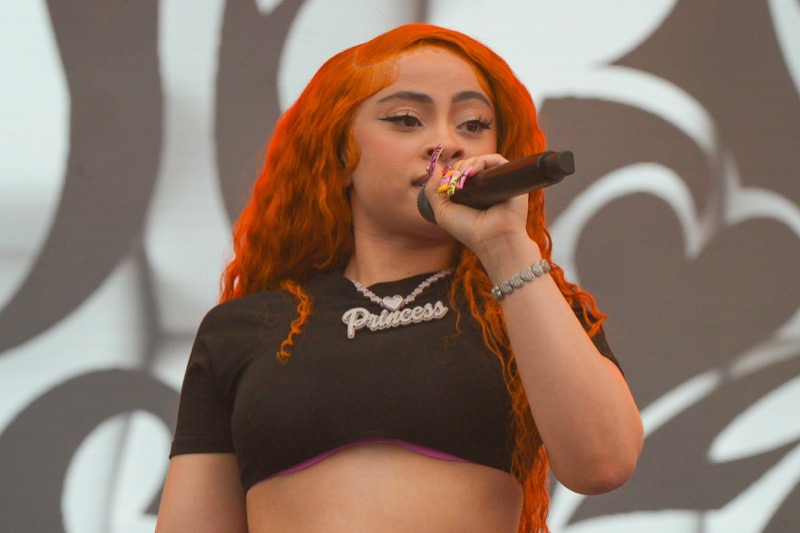 In a video shared by Apple Music, the rapper gave a tour of her neighborhood, revealing that she lived with her dad and her grandma on one side of Davidson Ave while her mom, "abuela and ebuelo" lived "down the block, but on the same block."
Ice Spice went on to share that her love of the Bronx springs from the fact that the place is "full of people from all different backgrounds." She added, "I think everyone I've ever met is mixed, especially in the Bronx."
Prior to moving to New Jersey, where she now lives, to focus on her music career, the rapper was splitting time between her mom and dad's homes.
In different interviews, Ice Spice revealed that her love of hip hop and being a recording artist comes from her dad, while her love of self-maintenance was inspired by her mother, who she said is "always good looking."
Ice Spice On The Moment She Realized She Needs To Take Music Seriously
Speaking to Cosmopolitan in January 2023, Ice Spice recalled the moment she went viral, revealing that her mom and siblings were surprised at the meteoric increase in views of her take on Erica Banks' "Buss It" challenge, which was her first tangible success in the music world.
At the time, she was just entering college, but going viral on Twitter with "Buss It" inspired her to take her music career seriously.
Be sure to catch up on everything happening with Ice Spice right now. Come back here often for all Ice Spice spoilers, news, and updates.
Editorial credit: Franklin Sheard Jr / Shutterstock.com