Dancing With The Stars Pro Witney Carson Reveals Season 32 Plans
Dancing With The Stars (DWTS) news and updates reveal that the line-up of pro dancers will change for the upcoming season. And the changes include Witney Carson temporarily retiring her dance shoes. The dance pro shared that season 32 will need to air without her presence.
Find out Carson's reason for taking time away from DWTS. And learn what else to know about season 32 of Dancing With The Stars. Get all the details below.
Dancing With The Stars Spoilers – Pro Witney Carson Reveals Absence
After taking third place on DWTS last season with Wayne Brady, DWTS pro Witney Carson shared that she needs to take some time off. And the dance pro turned to TikTok to explain why she will not appear in season 32 of Dancing with the Stars. The upcoming season will premiere this fall, according to Parade.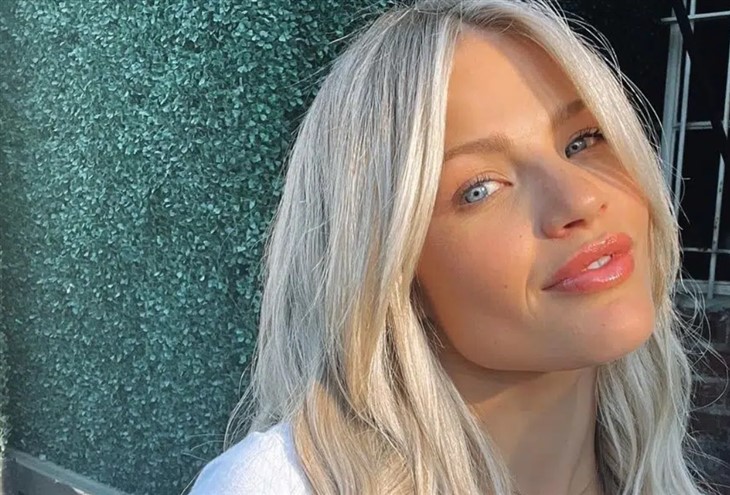 And Witney shared that taking time off "was not a decision that we took lightly." The dance pro co-parents sons Leo, 2, and Jett, 3½ months, with her husband Carson McAllister. And Carson revealed, "We definitely thought and prayed about it for a while."
However, after taking time to reflect, Witney decided to skip Dancing with the Stars. But she noted that she only plans to take off the upcoming season. And she added, "As much as that pains me to say, I just felt very at peace with it."
Witney Carson confirmed that she will not return to Dancing With the Stars for season 32. https://t.co/H5zddK15er

— Us Weekly (@usweekly) August 28, 2023
Dancing With The Stars Spoilers – Pro Witney Explains Her Reason For Time Away
And the Dancing With The Stars pro shared that family ranks number one with her. As a result, moving her family across the country for filming DWTS didn't feel like the right move at this time. "You guys know that family is the most important thing to me," said Witney. "And we just really felt that moving our entire family across the country right now was not for us."
The DWTS pro, who moved with her family to Florida recently, added, "Leo's at an age where he needs consistency and dependability. And he hasn't had that ever since he's been born. So, we're just really trying to give him that right now."
But after giving birth to Jet last May, Witney also admitted that she does not feel "mentally and physically ready for what the show calls for." However, the dance pro does plan to make her comeback eventually. And Carson gushed, "I love dance. That is my passion, so this was definitely a hard decision."
DWTS Spoilers – Confirms Two Celebs For Season 32
But the dance pro promised to spend her time away "rooting for everybody on the show, I cannot wait to watch. I'm so excited." And she added that she views this as "just a break. I hope it's not goodbye. But for now, we will be their No. 1 cheerleader watching. Love you guys."
Other pros who will not return for season 32 of DWTS include Mark Ballas and Cheryl Burke. As a result of Tyra Banks' departure, Dancing with the Stars will feature co-hosts Alfonso Ribeiro and Julianne Hough. And thus far, DWTS has confirmed two celebs, Vanderpump Rules star Ariana Madix and Season 20 Bachelorette Charity Lawson.
Tell us what you think. Do you understand Witney Carson's reasons for taking time away from DWTS? And after you share your views, check back on our site for more Dancing With The Stars news.