Below Deck Sailing Yacht Daisy Kelliher Reveals Her All-Stars Crew
Below Deck Sailing Yacht chief stew Daisy Kelliher has come up with a clever idea for an all-stars edition. And it would include fan favorites from different Below Deck spin-offs. But of course Daisy didn't neglect some of her own current co-stars.
Find out who Kelliher proposed for an all-stars edition. And learn which fan favorites would appear. Get all the details below.
Below Deck Spoilers – Who Would Appear On All-Stars Series?
Real Housewives fans have enjoyed a spin-off featuring favorites from various cities in the Ultimate Girls Trip series. And now some fans hope to see a similar concept in a Below Deck season featuring stars from the original show as well as spin-offs such as Below Deck Med. But credit goes to Below Sailing Yacht star Daisy Kelliher for naming her own dream crew, via the Daily Star.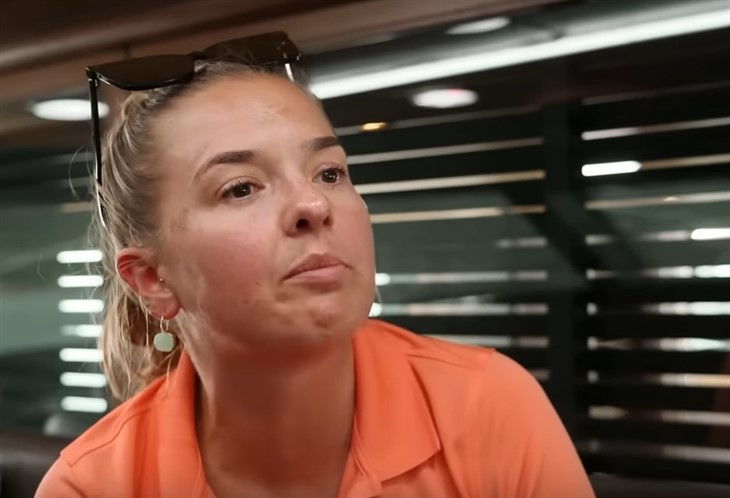 And the Sailing Yacht chief stew knows who she wants amid her third season. First, Daisy would invite three individuals from her own show. "I'd have to go with Glenn [Shephard] as my captain," shared Kelliher. And she also would include "Gary [King] and Colin [Macrae]."
However, the Below Deck Sailing Yacht chief stew would ask some individuals from other shows. And with herself as the chief stew, Daisy wants Below Deck star Fraser Olender to join her. "As my stews, I'd have [Below Deck's] Fraser [Olender]. I know he's a chief [stew]," admitted Daisy. "But I absolutely love him, so I would have him." And the Below Deck Sailing Yacht star also would invite a chef from a different franchise to climb aboard her all-stars boat.
"I'd have me as Chief Stew and then [Below Deck Mediterranean's] Chef Dave [White] to mix it up as the chef," said Daisy. She also praised Sailing Yacht star Kelsie Goglia, choosing her "as my deckhand, I loved her, she was amazing. I'm gonna go with [Below Deck Down Under's] Aesha [Scott] as my other stew. I know she's a chief but she can go to second, she'll be fine. And then one more deckhand I'd go with [Below Deck Mediterranean's] Courtney [Veale], we'll do all girls. A fun time."
Below Deck Sailing Yacht: Daisy Kelliher To Quit After Season 4? #BelowDeck #RealityTV #BelowDeckSailingYacht https://t.co/vq9tve5oDA

— CelebratingTheSoaps (@celebratesoaps) May 18, 2023
Below Deck Spoilers – Daisy Gives Advice To Gary
However, Daisy also thinks Gary needs to improve his management skills before he signs up for an all-stars show. And she shared, "I love Gary and I don't want to speak badly of him. But honestly he needs to amp up his leadership style."
For example, Gary frequently clashed with Below Deck Sailing Yacht deckhand Chase Lemacks. And Daisy explained, "I don't necessarily think what Gary is upset about is wrong. I just think it's the way he approaches it.Being a good manager is about reading that person and being able to adapt yourself. They shouldn't adapt themselves to you. That's not what they're being paid for."
However, Daisy admitted that Chase did offer some challenges. And she described him as "difficult" with his "know it all attitude. And at times he clashed with me, he wasn't the easiest crew member. But it's not his job to adapt to Gary, it's Gary's job to acknowledge he's a little bit difficult and to change his tone and baby him. So I think Gary needs to work on it," concluded the Below Deck Sailing Yacht chief stew.
Tell us what you think. Do you like Daisy's all-stars Below Deck cast? And after you share your views, check back on our site for more reality TV news.