Days Of Our Lives Spoilers: Rex Brady Is Attacked, Xander Kiriakis Is Blamed, Despite Innocence
Days of Our Lives (DOOL) spoilers hint at some unexpected plot twists on the horizon. Right now, there is major drama between Sarah Horton (Linsey Godfrey), Rex Brady (Kyle Lowder), and Xander Kiriakis (Paul Telfer), as Sarah and Rex *almost* got away with lying about Baby Victoria's true paternity. Still, the truth came out and there is a ton of animosity between them.
Still, as Xandy's a changed man, would he revert to his dark side now that he's "triggered" again?
Days Of Our Lives Spoilers – Rex Brady Is Attacked
Days spoilers for the week of October 2nd note that Rex will be attacked. Looks like someone will jump him for whatever reason, and the attacker might be unknown.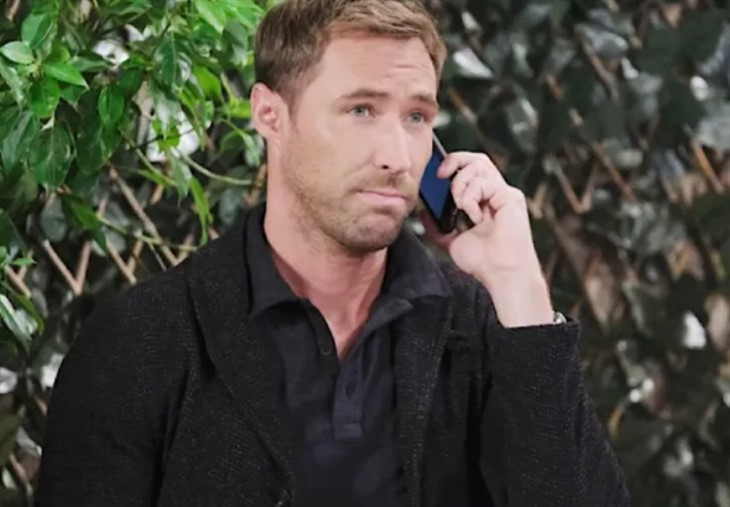 It's unclear how serious the damage will be. Could Rex be hospitalized? Will he simply get jumped, but be able to bounce back? If he's unconscious, Sarah will have questions and suspicions.
With that being said, whether he can recall what happened, or is lying in a hospital bed in a coma, fighting for his life, Ms. Horton will likely believe that Xander is behind this.
DOOL Spoilers – Will Xander Kiriakis Have An Alibi?
Attacking Rex will have "old" Xander written all over it. After all, when Xand feels the walls closing in on him, he tends to revert to his darker ways, which is the very reason why Sarah didn't want him to know about the baby.
READ THIS: Find out what happens next on Days Of Our Lives.
Still, Xander continues to evolve, and unlike Ms. Horton's belief, people don't completely change overnight. His relationship with Sarah helped transform him into a better person, and over time, he's learning to ignore the dark side he's so used to turning to and doing the "right" thing.
This was the case recently when EJ DiMera (Dan Feuerriegel) waved money in front of Xand's face to ax Ava Vitali (Tamara Braun), and Kiriakis declined because he didn't want another person's death hanging on his head.
Regardless, to thicken the plot and mystery, Xander won't have an alibi during Rex's attack, which will add fuel to the fire in this storyline.
Who will be behind Rex's attack? Comment below. Keep watching the popular Peacock soap daily to see what happens next and visit this site regularly for the best Days of Our Lives updates, spoilers, and news.
For more about what's happening on your favorite soaps and more ways to connect with us, join the conversation on our Facebook Page, check out our Twitter feed, look for an update on our Instagram, follow us on Threads , Always stay up-to-date with us on Google News, or drop us an e-mail HERE! See you there!